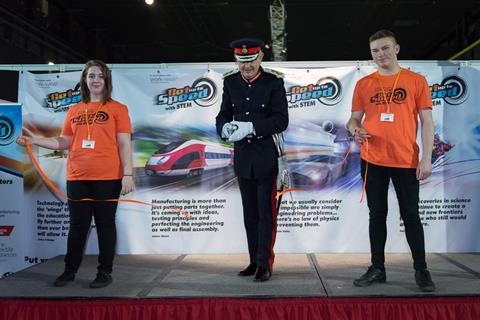 UK: A 'Rail Human Library' will form part of the 10th Get Up to Speed With STEM event which is to be held in Rotherham on March 25 with the aim of encouraging young people to take an interest in the construction, technology and manufacturing sectors.
More than 3 000 students are expected to attend the Get Up to Speed event, with the 'speed-dating style' Rail Human Library in the Rail Zone enabling them to talk to rail sector workers from any discipline or background.
Around 50 people from over 40 different companies have signed up to take part, and the organisers hope a wide variety of participants will give students a cross-section of the industry to engage with.
'3Squared is delighted to be supporting this crucial event to inspire and find the next generation of railway and technology workers', said Lucy Prior, Business Engagement Director at the rail software company and a co-organiser of Rail Human Library. 'In order to keep ahead of the curve, we must inspire and find new talent with fresh ideas and solutions to problems and challenges the industry faces. The Rail Human Library event will do just that and I'm looking forward to speaking to interested students at the event.'