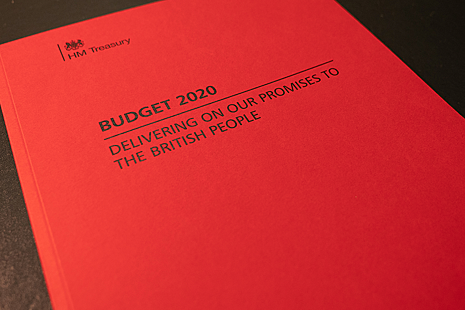 UK: 'We're also going to build better railways', said Chancellor of the Exchequer Rishi Sunak when he presented his budget to Parliament on March 11.
The budget included:
£20m to develop an outline business case with detailed designs and costings for the Midlands Rail Hub programme of improvements to rail services between the region's cities;
A devolution deal to establish a West Yorkshire Combined Authority with a directly-elected Mayor from May 2021. This would devolve significant decision-making powers on transport, planning and skills, underpinning a long-term transport settlement for the region starting in 2022-23. As part of this, the government is to provide up to £500 000 to support regeneration in Bradford and the development of plans to increase the benefits of potential Northern Powerhouse Rail connections;
Removing the entitlement to use red diesel from April 2022, except in rail, agriculture, fish farming and for non-commercial heating;
£95m for the £103m Metro Flow programme of capacity and reliability improvements to the Tyne & Wear Metro. This will include upgrading and electrifying a freight line in South Tyneside from September 2022 to make it capable of carrying Metro services, doubling three section of single track, and purchasing four extra trains in addition to the 42 which have already been funded;
£40m for Preston City Region, including £25m for a new station at Cottam Parkway;
£166m for Sheffield City Region, including a new stop at Magna on the Rotherham tram-train line and bus rapid transit in Barnsley;
£39·9m for a new bus station, improved rail station and other improvements in Halifax;
A multi-modal transport hub at Stoke-on-Trent station;
£4·2bn for the transport networks of eight city regions across England from 2022-23, to be delivered through five-year consolidated transport settlements agreed with central government and based on plans put forward by Mayors. Following the approach in London, the settlements would be published once they have been agreed, 'providing transparency and accountability while giving Mayors the flexibility and certainty to deliver their plans';
£50m to improve accessibility at 12 stations, including Newtown, Beeston, Eaglescliffe and Walkden;
A station at Cambridge South, improving connectivity to the Cambridge Biomedical Campus.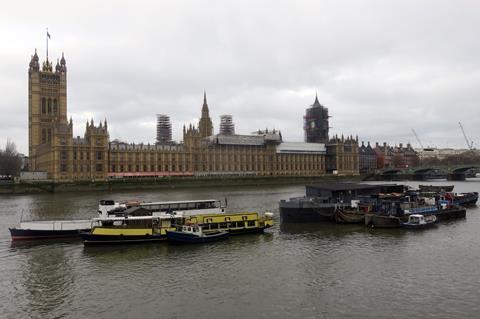 Responding to the budget, Railway Industry Association Chief Executive Darren Caplan said 'it is clearly welcome that Chancellor Rishi Sunak has re-committed the Government to infrastructure spending and rail investment, including backing major projects like Midlands Rail Hub, HS2, Northern Powerhouse Rail and others. We also look forward to seeing the upcoming National Infrastructure Strategy, which we encourage the government to publish as soon as possible.
'Rail suppliers are excited and ready to deliver this ambitious programme of investment to "level-up" opportunities and unlock the full potential of UK rail', Caplan added. However, he warned that boom and bust spending on renewals, rolling stock, enhancements, decarbonisation and digitalisation needed to be addressed, and urged the government to work with RIA members to find solutions such as bringing work forward work from Control Period 7 into CP6.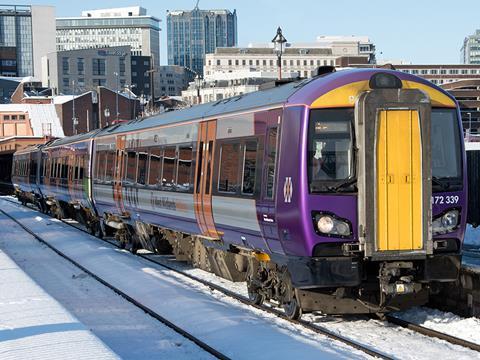 Midlands Connect Chairman Sir John Peace said the funding was 'a firm vote of confidence from the government that it is committed to delivering the Midlands Rail Hub, an investment that will spearhead an infrastructure revolution and level up the economy. We believe in the potential of our proposals to revolutionise the region's rail network; it means more services, faster journeys and less overcrowding for passengers across the Midlands and beyond. We must now work at pace with the government to make sure that passengers begin to see improvements to their rail journeys as soon as possible.'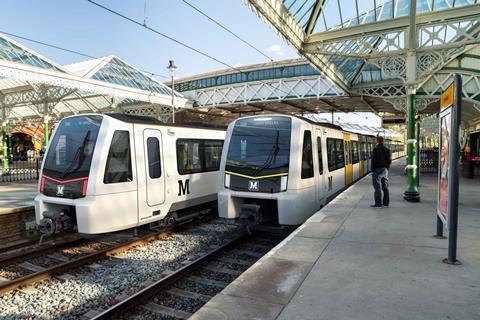 Director General of Nexus, Tobyn Hughes, said the Metro Flow project would increase the frequency of Metro services system-wide from 12 min to 10 min headways outside the Newcastle city central area. 'For our passengers this means more regular services, and faster journey times', he said. 'This project also gives us scope to examine future opportunities to expand the network to other areas that are currently not served by Metro services.'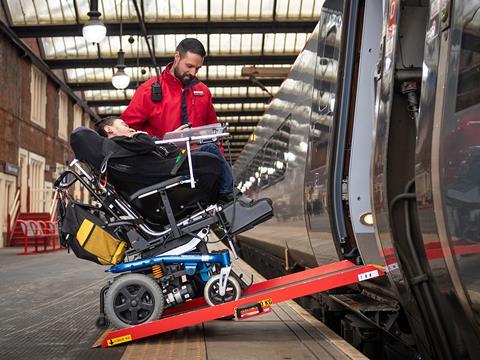 Gemma Hope, Director of Policy at disability charity Leonard Cheshire, welcomed the increased investment to tackle station access issues. 'Our research suggests that if it could be 2070 before all rail journeys in Britain are made fully accessible', Hope said. 'Today's measures are a step in bringing that date forward. The government must go further and commit to making all journeys accessible by 2030.'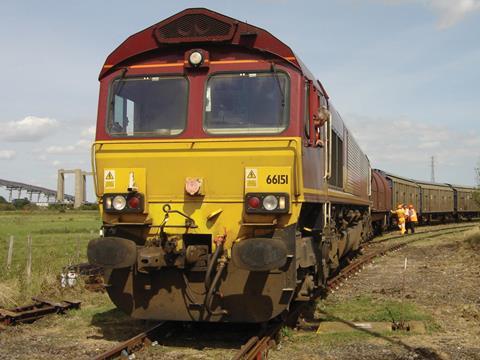 DB Cargo UK welcomed the investment in the rail network and continuation of the rail freight industry's use of red diesel. 'Rail freight has a key role to play in a low carbon economy, producing up to 76% less emissions than road transport', it said.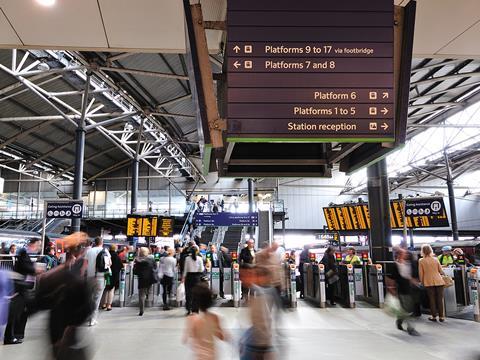 Barry White, Chief Executive of Transport for the North, called for a dedicated Northern Budget offering 'sustained and substantial transport investment' to meet the region's needs.
'We are disappointed that Northern Powerhouse Rail continues to be talked about only in terms of the Manchester to Leeds leg, and we remain clear that this transformative rail project must be delivered in full', White said. 'The £500 000 to support Bradford's regeneration and development plans around the crucial Northern Powerhouse Rail central station – something which we believe is a priority for the city's growth – is good news but must be supported by ongoing investment in the NPR project across the whole route.'