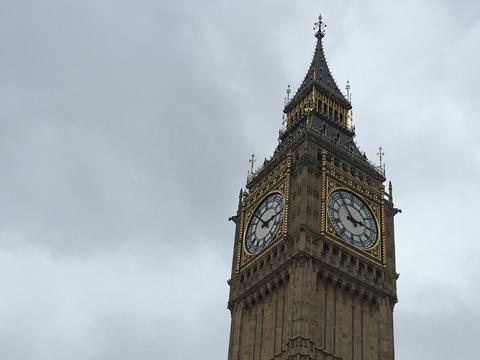 UK: Responding to the Conservative victory in the general election held on December 12, Railway Industry Association Chief Executive Darren Caplan called on 'all parliamentarians to work with the supply sector to deliver a long-term 30-year strategy for rail, which extends well beyond five-year electoral cycles'.
Caplan said 'sustainable, customer-focused rail at home and abroad' would benefit passengers, freight users, taxpayers and the economy.
'All the parties, the new MPs and those re-elected now need to recognise that despite the often negative reporting about rail, the railway industry is actually a UK economic success story, doubling passenger numbers and increasing freight services in just 25 years on essentially the same size network'.
He warned that 'the coming months and years will pose several tests' presenting 'real challenges to rail's ability to deliver and grow'.
These include the publication of the conclusions of the Williams Review into the structure of the industry and the Oakervee Review of High Speed 2, as well as 'boom and bust in rail funding, the hiatus on major projects like HS2, the challenge to decarbonise and digitalise the railway within 20 years, the lack of shovel-ready enhancement projects, and a changing international trading relationship as we leave the EU'.
Transport for the North Chief Executive Barry White said Northern England had been 'a key battleground' in the election.
'We've been encouraged by promises to fully commit to Northern Powerhouse Rail, and invest in our strategic and local roads', he said. 'That, and tackling the challenge of making our networks greener and more inclusive, will be critical in the coming months and years.
'There are big decisions ahead that will change the fabric of the North – not least how our railways are run and delivery of HS2. We stand ready, on behalf of the North, to work with Boris Johnson and the new government to ensure the much-needed investment is delivered to help rebalance the UKs economy.'
Rail Forum Midlands said it 'looks forward to working with the new government to deliver on transport pledges', in particular the publication of the Oakervee and Williams review. RFM also hopes to work with the government on decarbonisation, getting more freight onto rail and developing a long-term work pipeline 'to provide certainty for the supply chain and better support for UK manufacturers'.