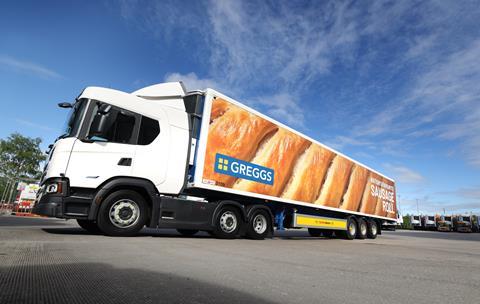 UK: The rail freight sector is not expecting to see a significant impact from the government's decision to allow the operation of longer semi-trailers on Great Britain's roads, although the RMT trade union has expressed concern.
Following 11 years of trials involving 300 operators and 3 000 trailers, legislation was laid on May 10 which will allow the use from May 31of semi-trailers up to 2·05 m longer than the current standard. However the 44 tonne gross weight limit will not be increased.
The Rail Freight Group told Rail Business UK that the change would benefit shippers of light but bulky goods, such as fast-moving consumer goods and perishable retail products, rather than the heavy loads better suited to rail.
Emphasising that modal shift was the best way of decarbonising freight, RFG said this was a bigger priority for the rail industry than targeting the market sectors which would benefit from LSTs.
RMT General Secretary Mick Lynch said it was 'completely baffling' that the government had allowed LSTs, with 'the climate emergency accelerating and the increasingly obvious managed decline of rail including the freight sector'.
He said 'if this government was serious about tackling the climate emergency, they would recognise the critical importance of rail freight to reducing carbon emissions and commit to a historic mass investment in this sector to ensure the UK meets its legally binding climate targets.'