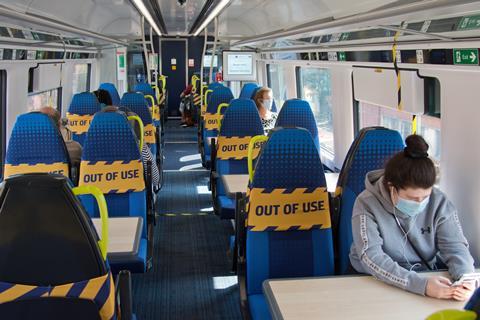 UK: 'In England, from today we are making clear that anybody may use public transport, while of course encouraging people to consider alternative means of transport where they are available', Prime Minister Boris Johnson announced on July 17.
Johnson went on to say that 'from August 1, we will update our advice on going to work. Instead of government telling people to work from home, we are going to give employers more discretion, and ask them to make decisions about how their staff can work safely. That could mean of course continuing to work from home, which is one way of working safely and which has worked for many employers and employees.'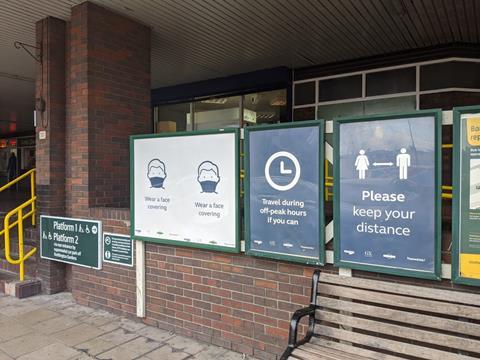 Responding to the announcement, Robert Nisbet, Director of Nations & Regions at the Rail Delivery Group, said 'the railway is vital to economic recovery and train companies will play their part by helping people travel safely. As part of our safer travel pledge we are adding more trains, improving journey information and boosting cleaning, while asking passengers to travel at quieter times and wear a face covering.'
Anthony Smith, Chief Executive of the independent watchdog Transport Focus, described the announcement as 'good news for people who want to catch a bus, train or tram in England. The message for England is clear: you can now use public transport, but you must still wear a face covering unless exempt, follow the rules on social distancing and avoid the busiest times if you can.
'As the economy reopens and people start thinking about travelling again, it is important to be clear that you can now use public transport even if you have an alternative. However, big hurdles remain before there is a mass return to office working as our research shows: people have got used to working from home, still have concerns about safety and the price might still put them off.'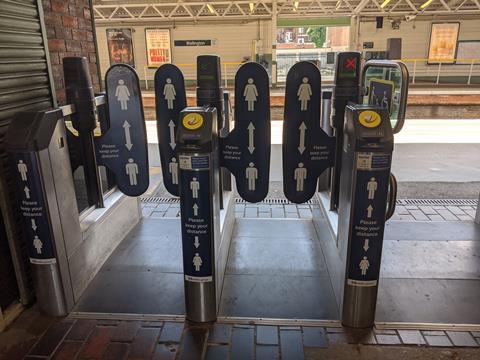 Senior Assistant General Secretary of the RMT Mick Lynch said 'the government's response has once again been mired in chaos, confusion and mixed messaging. Today we are seeking urgent talks with transport ministers to stress it is vital for the protection of jobs, the economy and our climate that any increase in public transport use must be both safe, sustainable and underpinned by a coherent national plan'.
Lynch said such a plan should include 'a new deal for public transport that massively expands funding and capacity to also allow for cheaper fares and more flexible travel plans'.
London's Transport Commissioner Andy Byford said the capital was 'more reliant on public transport than any other part of the country', and although Transport for London is now running near-normal levels of services passengers are being asked to travel outside the busier times. '
What is clear to me is that the current situation is unsustainable - we must avoid a car-led recovery which would cause gridlock and only make things worse', he said.
Urban Transport Group director Jonathan Bray said transport authorities 'have been liaising intensively on the key issues which will help support a safe return to public transport for more people and more journey purposes.' He warned that 'significant challenges lie ahead', including the end on August 4 of the current funding package for local buses and light rail systems outside London.
'However, we will continue to work together to tackle these challenges as part of our wider response to the Covid-19 crisis of getting essential workers where they need to be, supporting the recovery and being an integral part of building back better and greener in the aftermath of this crisis.'
Jools Townsend, Chief Executive of the Community Rail Network, said 'trains, buses and community and shared transport have continued to provide for our communities through the pandemic, and they're incredibly important to our future too. These sustainable modes of travel can help us achieve a green and inclusive recovery, benefitting our communities, health and wellbeing, and our climate.'
Darren Shirley, Chief Executive of the Campaign for Better Transport, said 'a careful return to public transport, alongside walking, cycling and shared transport, will be essential to avoiding congestion and high levels of pollution as more of us begin to head back to high streets and offices. A third of people don't have access to a car, so public transport is also essential to rebuilding the economy in a way that does not leave people behind.'