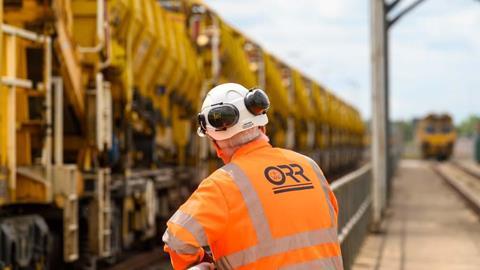 UK: The Office of Rail & Road has published its business plan for 2022-23, setting out how the regulator plans to hold Network Rail to account. Supporting the government's rail reform agenda will be a major area of work, with ORR expected to take on a wider set of responsibilities as the Williams-Shapps Plan for Rail is implemented.
The 2023 periodic review to determine the regulatory framework and funding for the railway will cover the first five years of Great British Railways.
ORR said a safety priority for the coming year would be to ensure effective change management during the reforms. It also wants to see a 'fast return' to pre-pandemic levels of safety training, assessment and frontline assurance. Organisations will be tested on these areas as part of routine inspections in 2022-23.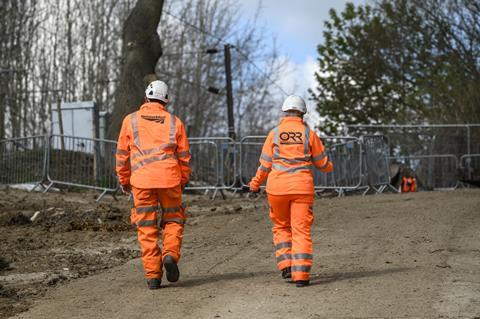 ORR will promote 'health and safety by design' during the development of projects such as High Speed 2, the Transpennine Route Upgrade and smaller schemes, and will encourage the use of the Better Value Rail toolkit. New types of technology, including the increasing use of safety-critical software in new trains, will be the subject of inspection.
Work on the competence of control room staff to manage operational incidents will continue, focusing on cases where passengers have been held for extended periods on trains stranded between stations.
As passengers continue to return following the pandemic, ORR will oversee operators' compliance with their obligations on accessibility, passenger information and complaints handling.
ORR expects to take on sponsorship of the Rail Ombudsman in early 2023, and aims to provide greater confidence in the Ombudsman's independence as an arbiter between customers and companies.
ORR will help to implement new Channel Tunnel bi-national regulation, and secure the effective transfer of the Channel Tunnel Safety Authority to ORR.
'We will continue to work closely with government on rail reform while ensuring we are not distracted from our crucial frontline activities, such as health and safety inspection and enforcement, holding the rail industry to account on its commitments and providing services to the industry in areas such as access decisions and authorisation of new infrastructure and trains', said ORR Chief Executive John Larkinson on May 6.
Websites
We are not responsible for the content of external sites