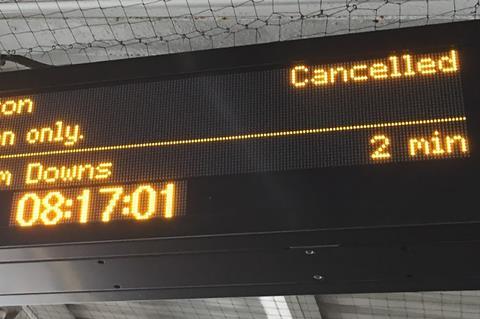 UK: The Office of Rail & Road has begun consultation on a proposed licence condition which would require train operators to follow a new code of practice for delay compensation payments.
This would include requirements to provide passengers with clear information about compensation entitlements both before and during their journey; to improve the way compensation claims are processed; and to publish data on how well they are meeting these obligations. Passengers would be able to submit claims via ticket retailers and intermediaries who meet the standard of the code.
The consultation runs from June 30 until August 28. ORR expects to introduce the condition into licences early next year.
ORR said there were 6·3 million delay compensation claims closed by train companies in Great Britain in 2019-20, up 17·6% from the previous year. However, only a third of passengers eligible for compensation actually made a claim.
It blamed the low uptake on passengers not knowing when they were eligible, the claim process being confusing and companies operating different schemes.