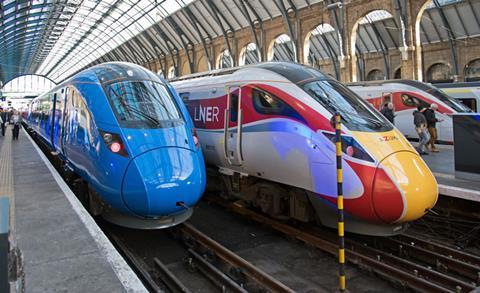 UK: The Office of Rail & Road has confirmed that it intends to retain the current structure of charges for passenger and freight operators during the five-year Control Period 7 starting in April 2024.
Network Rail has received around £1·3bn in annual income from infrastructure cost charges in CP6, of which more than 99% came from the fixed track access charges paid by contracted operators.
For CP7, all passenger operators on concession-style agreements will continue to pay the fixed track access charge. This will be set as a lump-sum annual charge, based on Network Rail's updated fixed cost allocation methodology, but net of any network grant payments.
Open access operators pay an infrastructure cost charge, which are set according to what can be borne by the train services which are liable to pay them. ORR considers that it would be appropriate to 'broadly maintain' the ICC in real terms; this is equivalent to £5 per train-mile in 2023-24 prices.
Separately, ORR is looking at whether open access services to major airports should pay a mark-up; this is connected to proposals for Heathrow Express to move from its current bespoke track access agreement to a conventional open access model.
Variable charges for freight operators will continue to be capped, to help mitigate any impact of the charges increasing to reflect traffic driven costs.
ORR will continue to permit Network Rail to levy an ICC for services transporting coal and biomass for the electricity supply industry, as well as iron ore and spent nuclear fuel.
ORR will allow for the contractual incentives between Network Rail and train operators, which are designed to limit disruption, to be updated within the control period. ORR has also introduced flexibility to allow for the removal of these payments between Great British Railways and its contracted operators, assuming that legislation is introduced to permit this.