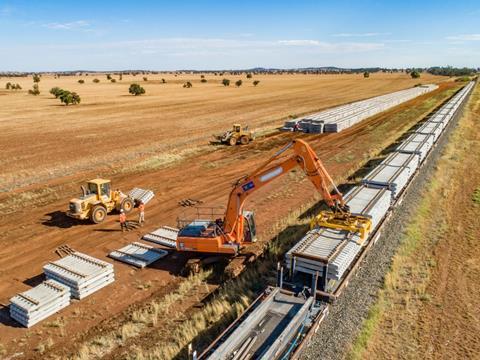 UK: The Rail Supply Group has published its UK Exports Survey Report, looking at the support and advice which companies in the rail sector say is needed to increase their exports.
The survey of 140 suppliers found that 55% of respondents were currently exporting, or considering doing so, and that their priority markets were Australia, the USA, Germany and India. The most common reason for not exporting was that their products or services were UK-specific.
'This UK Exports Survey helps the industry understand more about the export market, suppliers' priorities and the support and assistance available to them from across industry and government', said Jake Rudham, the Rail Sector Deal's Exports & Inward Investment Industry Champion. 'It helps guide the work of the Rail Supply Group on exports and builds on the work that is already underway, including the mapping of UK supply chain export capabilities and the launch of a mentoring scheme for businesses looking to enter new international markets.'
The research was undertaken before the coronavirus pandemic. RSG said that while the original Rail Sector Deal goal of increasing exports was unchanged, the landscape had now altered significantly, and exporters would need to navigate the global impact of the pandemic and to operate through future trade deals with the EU and around the world.
The report was welcomed by the Railway Industry Association. Exports Director Neil Walker said the UK rail industry exports £800m a year in goods and services, 'but there is room to do so much more' and the survey would be a 'valuable tool in understanding the key markets for rail businesses and what support they need at a critical time for the UK's trade policy'.
Websites
We are not responsible for the content of external sites