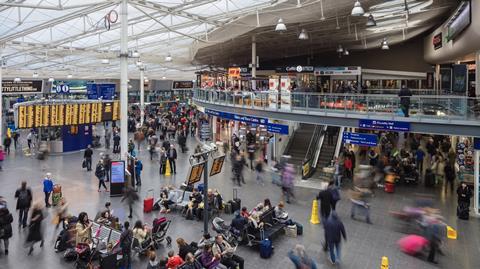 UK: The RMT union has announced that more than 50 000 railway workers will strike on three days in June, in what it says will be the biggest dispute on the network since 1989.
There will be strikes at Network Rail and 13 train operating companies on June 21, 23 and 25. RMT expects this to affect the network for the entire week.
In a separate dispute over pensions and job losses, RMT members at London Underground will also take strike action on June 21.
RMT strike ballot
Voted for strike action and action short of strike
Network Rail
Avanti West Coast
c2c
Chiltern Railways
CrossCountry
East Midlands Railway
Great Western Railway
Greater Anglia
LNER
Northern
South Western Railway
Southeastern
TransPennine Express
West Midlands Trains
Voted for action short of strike
Govia Thameslink Railway
New proposals wanted to prevent disruption
RMT said Network Rail and the train operating companies have 'subjected their staff to multi-year pay freezes and plan to cut thousands of jobs which will make the railways unsafe', and despite 'intense talks' it has not been able to secure a pay proposal nor a guarantee of no compulsory redundancies.
'Railway workers have been treated appallingly and despite our best efforts in negotiations, the rail industry with the support of the government has failed to take their concerns seriously', said RMT General Secretary Mick Lynch on June 7, adding that the union 'will now embark on a sustained campaign of industrial action which will shut down the railway system'.
He said 'RMT is open to meaningful negotiations with rail bosses and ministers, but they will need to come up with new proposals to prevent months of disruption'.
Responses
Responding to the announcement of the strike dates, the Rail Delivery Group said the government had provided £16·9bn for operational costs in the 2020-21 financial year; this included a £1·4bn planned increase in Network Rail funding and £9bn of funding to franchised train operators as a result of introducing Emergency Measures Agreements during the pandemic.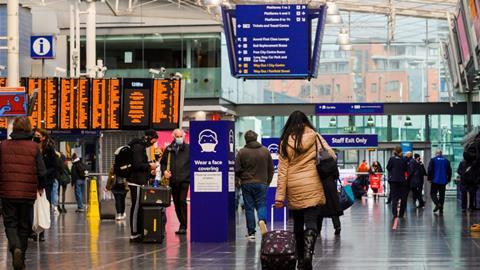 RDG said passenger numbers are currently around 75% of pre-pandemic levels, and industry revenue is at 82% of 2019 levels, which equates to a £38m shortfall on pre-Covid levels every week. This means rail 'is taking more than its fair share from other public services', and 'reform is necessary to secure a long-term future'.
As examples, RDG said operators want to change the reliance on rest day working for Sunday services, and to have more flexibility to move staff during disruption or special events.
'No-one wins in the event of a strike', said RDG Chair Steve Montgomery. 'Staff lose pay, the industry loses vital revenue making it harder to afford pay increases, and passengers and businesses are disrupted.'
Passenger impact
Montgomery said 'while we will keep as many services running as possible, sadly if this action goes ahead, significant disruption will be inevitable. We therefore urge passengers to plan their journeys carefully and find alternative ways to travel during the strike period where possible.'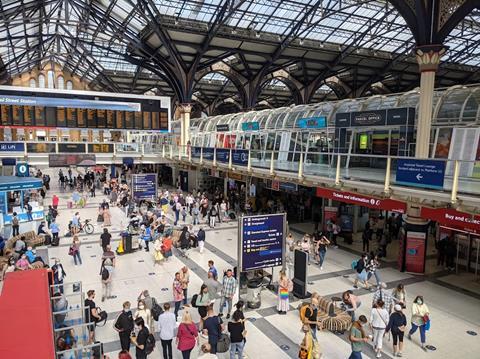 Anthony Smith, Chief Executive of watchdog body Transport Focus, said 'it is crucial that all parties get back around the table and resolve this matter without bringing the railway to a standstill. It is passengers who suffer most in the event of strikes. Passengers will need plenty of advance information about the strikes and what services will be running to allow them to plan their journeys during this uncertain time.'
Clive Wratten, CEO of the Business Travel Association, said 'these strikes will undermine traveller confidence, damage the economy and prevent vital business being conducted. We all need to work together to keep Britain moving and recovering.'
'As bad as it gets for rail freight'
The Rail Freight Group said operators, customers and Network Rail have been working on contingency plans, but expect significant disruption.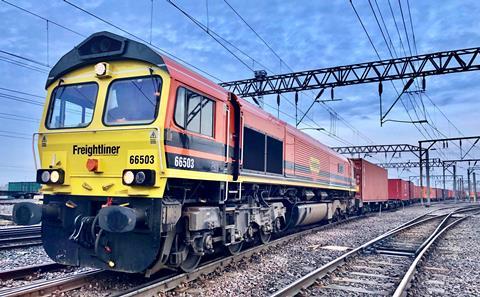 'The pattern of proposed strike action is about as bad as it gets for rail freight, with disruption likely across the entire week and into the weekend', said RFG Director General Maggie Simpson. 'It is really damaging to customer confidence in rail, and to future growth. We urge all parties to find a rapid solution to this damaging dispute.'
More than 200 RMT and Unite members at Wabtec's Doncaster site are to strike over fire and rehire plans from June 10 to 13 and June 27 to July 3. The unions said the new contracts would cut breaks and mean staff working extra hours for no extra pay. The strikes will impact services for customers including Angel Trains, VTG, Freightliner, GB Railfreight, DB Cargo UK and Siemens.