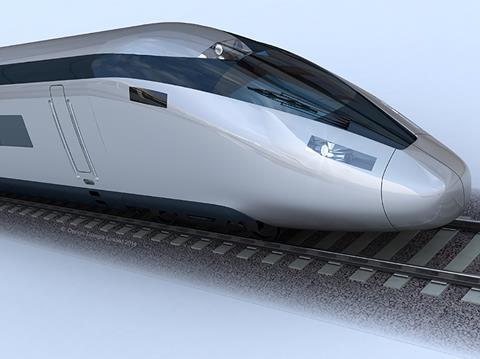 UK: The rail industry has welcomed Prime Minister Boris Johnson's February 11 announcement that the first phase of High Speed 2 is to continue.
Rail industry
Paul Plummer, Chief Executive of the Rail Delivery Group, said 'these are crucial decisions that will turbo-charge rail's role in levelling up Britain's economy. Taken together, HS2 and High Speed North represent vital investment to improve today's railway and, through seamless integration with the existing tracks, build a reimagined rail network for the next 100 years.'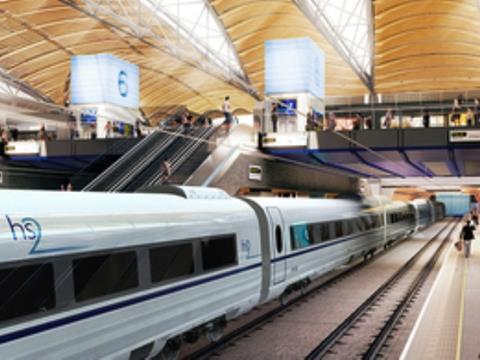 Calling for the notice to proceed to be issued without any further delay, the High Speed Rail Group of more than 20 organisations said 'now the debate on whether to build HS2 has been resolved, we can focus on working together to make the most of it. From Japan to France, China to Spain, high speed rail has transformed countries across the globe. Now we invite the whole country to work together on the shared national endeavour of using high speed rail to transform Britain too.'
Steve Montgomery, Managing Director of FirstGroup's First Rail business, said 'HS2 is all about linking the great cities of Britain with enough rail capacity to cope with ever-increasing passenger numbers. There are no other practical or equivalent ways to add the capacity we need.'
John Smith, Managing Director of GB Railfreight, said 'the decision will free up extra capacity on the West Coast Main Line which will help the growth of rail freight, supporting economic growth across the UK and helping the delivery of the government's targets to decarbonise the economy by supporting the shift of freight from road to more sustainable rail services.'
Anthony Smith, chief executive of the independent watchdog Transport Focus, said HS2 'provides a once-in-a-generation opportunity to create more capacity and more reliable services. These new services will make train travel a more attractive choice and help contribute to battling climate change. Just as important is the space freed up on existing lines and avoiding the pain and extra expense of trying to upgrade existing lines.'
Politics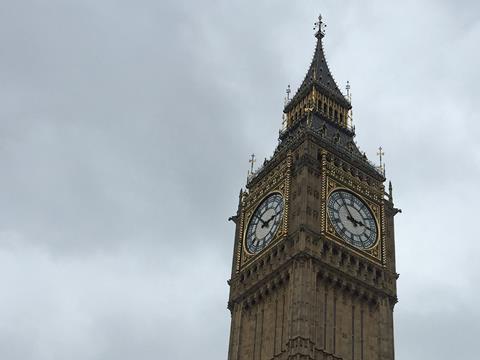 Leader Jeremy Corbyn said the Labour party 'supports HS2 as a means to boost regional economies and slash climate emissions. It is essential for boosting rail capacity and freeing up other lines. But we don't see why the government should get a slap on the back for announcing it is going ahead. After all, it's only because of the abject failure of successive Conservative governments to keep on top of the costs that the project's future was in any doubt.'
The Green Party's Jonathan Bartley opposes the project, saying 'the economic and environmental case for HS2 has slowly crumbled since it was announced a decade ago. From whatever angle you look at it HS2 is a colossal white elephant. It is time to put this project out of its misery and instead allocate these funds to facilitating a local and green transport revolution.'
Dan Jarvis, Mayor of the Sheffield City Region, said the decision to review Phase 2b 'gives us the opportunity to look again at the impact of HS2 on communities in our region. The government needs to ensure this review is undertaken thoroughly but speedily so we can minimise disruption.'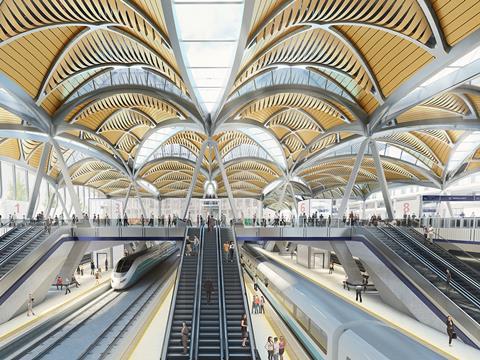 Mayor of the West Midlands Andy Street called for the next phase of construction work on the Birmingham – London section to start immediately, with progress on the lines to Manchester and Leeds as soon as possible. 'HS2 was always going to be a game-changer for the region', he said. It would 'put us at the heart of the UK's transport system, and we will be able to attract big-name companies to the region - following in the footsteps of HSBC UK which moved its headquarters to Birmingham'.
Leader of Birmingham City Council Ian Ward said 'it is disappointing that the second stage to link Birmingham with the north faces yet another review.'
Regional bodies
Barry White, Chief Executive of Transport for the North, said 'benefits to the north's communities need to be delivered as quickly as possible and we're determined to push ahead and get spades in the ground here. A pause to review how both HS2 and NPR work as a fully integrated railway for the North is understandable on projects of this scale. We need an integrated plan and committed investment pipeline for the North that delivers in years, not decades.'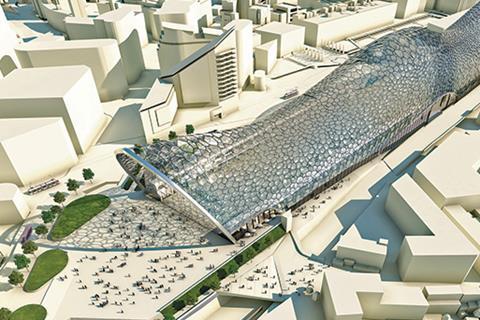 Steve Hollis, Chair of the West Midlands Combined Authority HS2 Growth Delivery Board, said the project would 'allow modal shift not just on inter-city routes but, by freeing up our congested networks, more importantly on our overcrowded local commuter trains, which are essential to our region's continued prosperity.'
Supply chain
Darren Caplan, Chief Executive of the Railway Industry Association, said 'HS2 already employs 10 000 people, will support 15 000 by the end of the year, and 30 000 at peak construction. And beyond the project itself, will act as a catalyst for some 500 000 jobs and 90 000 homes. So we now urge everyone – whatever their previous view on HS2 – to get behind this important project and to work together with the railway industry to deliver the full scheme, whilst also ensuring value for money for passengers and taxpayers in the months and years ahead.'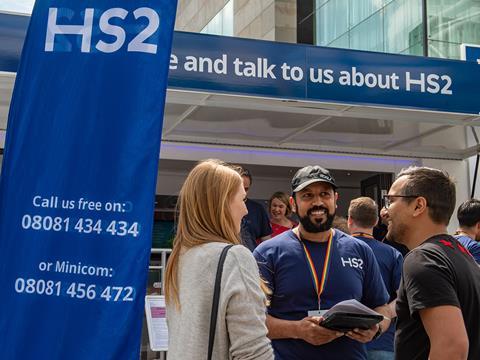 CEO of Siemens Mobility Ltd Will Wilson said 'the connectivity provided by HS2 is essential to our ongoing business success. Ensuring strong rail links east and west is as important as increased linkage to London for continued investment into the UK. This includes our new rail manufacturing plant in Goole.'
A spokesperson for the Hitachi Bombardier High Speed joint venture which is bidding to supply trains for HS2 said the decision was 'a symbol of confidence in UK plc and great news for the whole country. As Britain's biggest train manufacturers, we're excited to continue our joint bid to design and build the Great British train here in the UK. It would support thousands of manufacturing and supply chain jobs and unite the Midlands and the North.'
Lizi Stewart, Transportation Managing Director at Atkins, said HS2 should be 'seen as one part of a bigger jigsaw alongside Northern Powerhouse Rail and much-needed regional transport investment. Ultimately, the prize at stake is not the delivery of one railway line but the creation of three connected economic powerhouses – London, Midlands Engine and Northern City Region – driving growth and levelling-up opportunity across the country.'
Elaine Clark, CEO of regional trade organisation Rail Forum Midlands, called for reassurance that the Phase 2b Eastern leg would be completed to the same specification as Phase 1. 'This crucial part of the new railway has a very strong business case and, through integration with the proposed Midlands Engine Rail priorities, it can deliver huge benefits to UK plc', she said.
Adrian Adair, COO of recruitment company Morson Group, said 'HS2 provides the perfect platform to develop a highly-skilled workforce across numerous technical sectors. Together with carving out rewarding careers for tens of thousands of white- and blue-collar workers, the major project provides a clear pipeline to drive the next generation into engineering, with HS2 set to create some 2 000 apprenticeships.'
Trades unions
General Secretary of the TSSA union Manuel Cortes said 'nearly half of Britain's population will be linked by HS2 services around Birmingham, Manchester, Leeds and London but I say directly now to Johnson – grasp the nettle – and commit to taking HS2 all the way to Scotland. Frankly there should have been no Oakervee review and no bending the knee to short-sighted Tory backbenchers focused only on their own backyard.'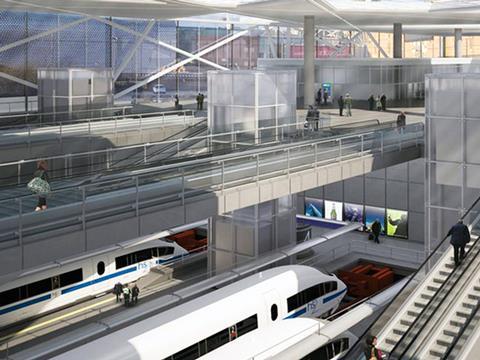 General Secretary of the RMT union Mick Cash said the government and HS2 Ltd 'must take steps to ensure that jobs on the project are directly-employed, with union agreements, a safe workplace, and without the scourge of blacklisting.'
Unite's Assistant General Secretary Gail Cartmail said 'public procurement must be for public good and that means a respect for workers' terms and conditions. If HS2 is going to be delivered without further delays or cost increases it is imperative unions play a full part in the project.'
This was echoed by GMB National Secretary Jude Brimble, who said 'thousands of skilled jobs depend on the project in construction and the supply chain. Ministers must concentrate on making HS2 a model of good employment practice while making sure our members can get on with building world class infrastructure in the Midlands and the north.'
Trade and professional organisations
Dr Jenifer Baxter, Chief Engineer at the Institution of Mechanical Engineers, said 'the routes minimise the impact of construction on the operation of today's railway with opportunities to investigate how the high-speed rail link can be delivered with minimal environmental impacts. For example, more refined modelling using information from High Speed 1 might indicate where some expensive tunnelling may be avoided.'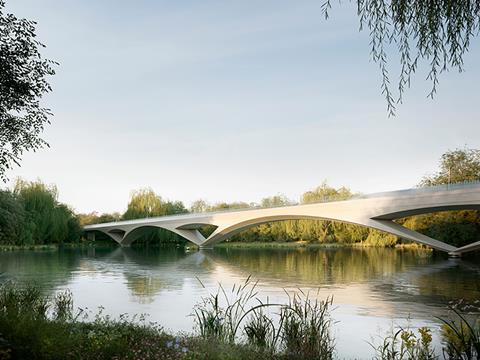 'While HS2 provides plenty of lessons in how we plan, execute and communicate major infrastructure projects in the UK, today all in the industry will be delighted to have seen common sense finally prevail', said Hannah Vickers, Chief Executive of the Association for Consultancy & Engineering. 'There has been enough discussion and delay. We need to stop talking and get on with building the future.'
Alex Veitch, Head of Multimodal Policy at the Freight Transport Association, called for government reassurance that the capacity released on existing lines would not be pre-allocated to passenger services, and for a nationwide strategy to upgrade the rail network including complete electrification and a package of projects to unlock capacity for freight.
British Chambers of Commerce Director General Dr Adam Marshall said 'while progress on the first phase of HS2 will be celebrated, the government's decision to review parts of the route beyond Birmingham will unsettle business communities in the Midlands and the North. The case for many of the transformative transport, regeneration and investment projects planned in the north and Midlands depends on the full project going ahead.'