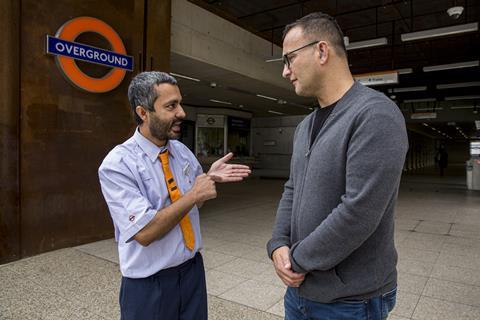 UK: London Overground concessionaire Arriva Rail London has launched a rail-specific deaf awareness training course to bolster its existing disability awareness training as part of customer service induction.
The course was developed with Signly, Deafax and University College London's Deafness Cognition & Language Research Centre with funding from the Rail Safety & Standards Board's Rail Accessibility competition. Delivered by a deaf trainer, the covers a range of topics including deaf culture and identity, degrees of deafness, communication barriers, lip reading, fingerspelling and techniques for assisting and communicating with customers who are deaf or have a hearing loss.
'The opportunity to develop and then deliver the bespoke SignIt toolkit with frontline staff at Arriva Rail London is a significant step forward in deaf awareness and access', said Helen Lansdown, CEO of technology and training company Deafax.