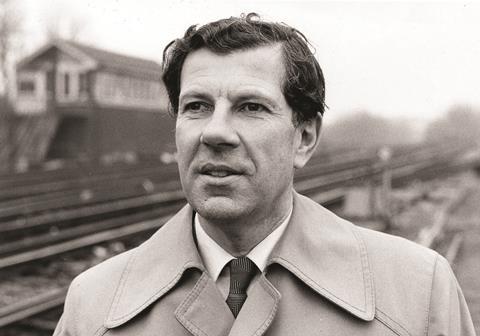 UK: To commemorate the life and career of former Railway Gazette Editor Richard Hope, who died in October 2019, the Railway Gazette Group is to launch a new award, which will be presented at the 22nd Rail Business Awards taking place in London on February 27.
Described by The Daily Telegraph as 'the most authoritative railway journalist of his time', Richard Hope joined Railway Gazette in 1964 and worked for the magazine for more than 50 years, serving as Editor between 1970 and 1991. His earlier career as a railway engineer gave him the expertise to be authoritative, and he was a firm believer that railways needed to be run efficiently, harnessing the latest technologies.
Awarded an OBE for services to railway journalism, Richard Hope became the UK's 'go-to' media commentator on railway matters for many years. He was closely involved in high-profile campaigns to prevent the closure of much of the UK rail network and to encourage construction of the Channel Tunnel, as well as supporting extensive railway electrification.
To mark his unrivalled contribution to the railway industry, the Railway Gazette Group has decided to endow the Richard Hope Award to recognise an Outstanding Personal Contribution to the rail sector. The winner each year will be selected by the Rail Business Awards' panel of independent judges.
Widely considered to be one of the best networking opportunities in the UK rail industry calendar, the long-established Rail Business Awards organised by the Railway Gazette Group brings together industry leaders, politicians and CEOs to celebrate excellence across the UK rail sector. The awards recognise the work done daily across the industry to keep passengers and freight on the move, as well as the research and innovation taking place behind the scenes.
Tables are selling fast, but there is still time to secure your place for an unforgettable evening. Book here.