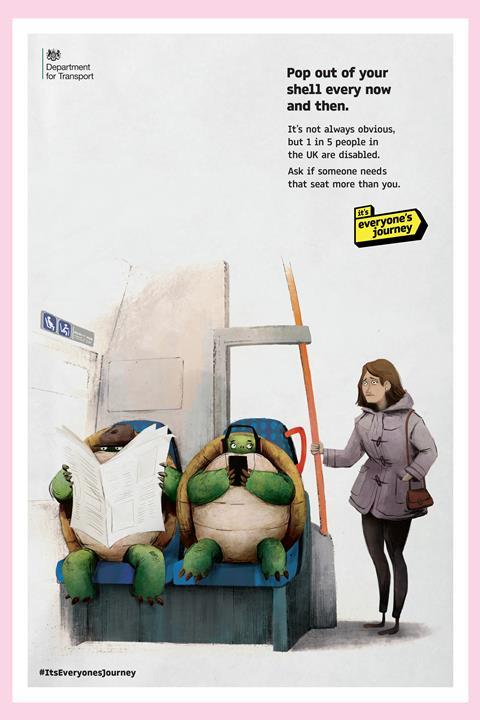 UK: The Department for Transport has launched the It's Everyone's Journey advertising campaign to raise awareness about the needs of disabled people when using public transport, particularly those with non-visible impairments, and to encourage people to reflect on how common and often unconscious behaviours can impact others.
'I want our transport system to be the best in the world for disabled people, but we still have a long way to go', said Transport Secretary Grant Shapps on February 25. 'Our It's Everyone's Journey campaign highlights that we can all play a part in making transport more accessible for disabled people. Because I believe we should all be making a determined effort to make public transport accessible to everyone, and I am committed to accelerating the pace of change.'
DfT has also launched an Inclusive Transport Leaders accreditation scheme to 'encourage, celebrate and promote' best practice in inclusive transport.
Rail and bus operators can work towards Committed, Operator or Leader accreditation levels by meeting designated criteria and publicly declaring the steps they have taken to improve the travelling experiences of disabled passengers, older people and those with reduced mobility.
Transport research body TRL has published work undertaken to inform a revision of the tactile paving and inclusive mobility guidance which DfT intends to update later this year.