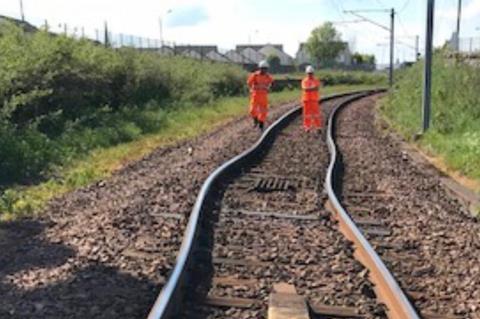 UK: Network Rail has awarded six organisations contracts for the development and testing of remote condition monitoring technology to support the early detection of sections of track at risk of buckling in hot weather.
The organisations selected under the Track Buckle Risk & Detection Design Contest are:
Ove Arup & Partners;
DSRailTech (Czech Republic);
RailSense Solutions;
University of Leeds;
Wisen Innovation UK;
Yeltech.
The project aims to reduce the risk of disruption to train services when high temperatures lead to rail expansion on sections of track which have deficiencies such as incorrect rail stress, disturbed ballast, lateral alignment faults or incorrect rail joint gaps.
The concepts are to be tested on a test-rig, and if successful would then be trialled on a live railway.