UK: Teamwork is a valuable element in any successful railway business, with people bringing a wide variety of skills to help address the many challenges of equipping, maintaining and running a railway.
The Rail Team of the Year award has become a popular category in the Rail Business Awards since its introduction to the ranks of our 'People' awards some years ago. Shortlisted and winning entrants have included customer service and operations teams, engineering and maintenance specialists, to name but a few.
Entries are now open for the 24th Rail Business Awards, providing another opportunity for organisations across the UK rail sector to recognise and celebrate excellence in their various teams.
Rail Team of The Year award is presented to 'the most outstanding team working within the UK rail industry', providing any functions relating to rail business management, development or service delivery, whether customer-facing or behind the scenes. The judges will be looking for a team that:
· makes an outstanding contribution to the rail industry;
· consistently works 'above and beyond' to improve their business area;
· demonstrates evidence of initiative or the ability to overcome significant challenges;
· maintains high standards and ensures good working relations between team members;
· encourages and supports their colleagues to improve;
· makes a positive impact on the business performance of their company or organisation.
Entries for the 24th Rail Business Awards will close on September 24. Further details can be found at www.railbusinessawards.com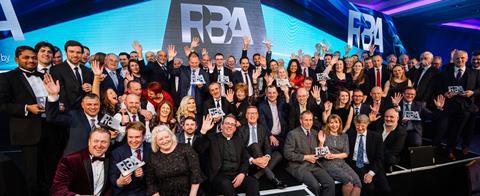 The winners are due to be announced at a gala evening at the Royal Lancaster London on Wednesday February 23 2022. While we are all looking forward to getting together again, arrangements for the event will respect government guidelines, and take due regard of the Covid-19 situation nearer the time.