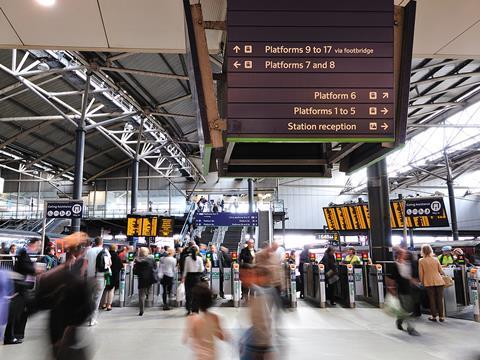 UK: The All-Party Parliamentary Group on Infrastructure and the Institution of Civil Engineers have published Accelerating the Delivery of the Integrated Rail Plan, making recommendations to streamline planning including the creation of a national transport strategy for England.
The report into speeding up the delivery of the government's £96bn Integrated Rail Plan for the North & Midlands is based on feedback from civil engineers, infrastructure professionals, policy and campaign groups and the wider transport community.
It says streamlining the decision-making process and bringing clarity to the project pipeline and spending schedule are key to accelerating delivery, making five key recommendations:
develop the IRP into an approved pipeline of projects which industry, suppliers and other stakeholders can use to plan with certainty;
publish an integrated investment plan setting out a continuous agenda of how and when IRP investment will be spent;
develop a national transport strategy to strengthen strategic infrastructure planning and delivery in England;
use collaborative delivery models;
prioritise meaningful engagement with key stakeholders throughout the project lifecycle, including industry, subnational government and transport bodies and the public.
English transport strategy
One of the central recommendations is to take a more holistic view of transport planning and bring together disparate strategies including IRP, the Transport Decarbonation Plan, the second Road Investment Strategy, the cycling and walking investment strategy and the Union Connectivity Review. This would then form a central national transport strategy for England, similar to those in place in Scotland, Wales and Northern Ireland as well as in other comparable countries.
ICE said this approach would make it easier to ensure that project outcomes align with long-term objectives like climate adaptation and accessibility.
With transport projects facing competition for skills and investment, a national strategy could develop an evidence-based system of prioritisation to help guard against political and economic uncertainty. Synergies between different schemes would optimise delivery and improve the user experience by considering multi-modal, end-to-end journeys.