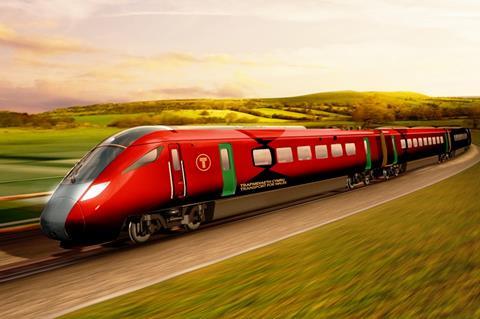 UK: Open access passenger service developer Grand Union Trains is working with Spain's national operator RENFE and private equity firm Serena Industrial Partners on a proposed service between London and Wales.
GUT has applied to the Office of Rail & Road to launch a service of five trains per day between London Paddington, Cardiff and Carmarthen.
The construction of a parkway station at Felindre is also envisaged, which would save 20 min by avoiding the need to reverse in Swansea station.
Spanish partners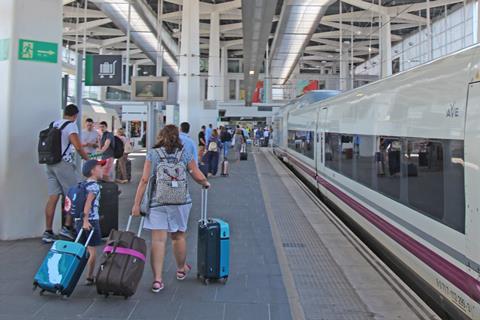 Managing Director Ian Yeowart told Rail Business UK that GUT was 'proud to work alongside colleagues at Serena and RENFE whose vision for improved services is close to our own'.
RENFE has previously looked at entering the UK market though franchise bids or by launching cross-Channel high speed or overnight services. Yeowart said RENFE 'brings a high amount of expertise' and GUT offers it a way in to the British market.
RENFE said it was 'proud to be supporting Grand Union Trains for the development of this new service', and looked forward 'to bringing our unique experience to the project as well as future opportunities in the UK'.
The project is part of RENFE 's strategic plan for internationalisation, which includes operating the Haramain high speed line in Saudi Arabia, participation in the Texas Central scheme on the USA and the Tren Maya project in Mexico, as well as the acquisition of a stake in central European open access operator Leo Express.
The GUT project is backed by Spanish private equity investment manager Serena. Founding partner Joaquin Camacho said Serena 'aims to contribute to the development of sustainable and resilient infrastructure', and the proposal 'addresses current social, economic and environmental needs by providing jobs and increasing the usage of the UK's rail network'.
'High-quality' bi-mode trains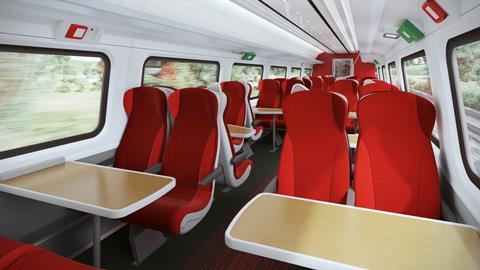 The services would be operated by new electro-diesel trainsets with a 'high-quality' design, including large seats, legroom and luggage space as well as a buffet car to offer 'the best experience in the market'.
Discussions were underway with a number of potential manufacturers. Four trainsets would be required, with three in service and one under maintenance at any time.
Timescales
A previous application by GUT to run open access trains on the route was rejected by ORR in early 2021, in a decision which Yeowart said had surprised 'a lot of people who understand open access'.
He said concerns about performance impact and revenue abstraction have been addressed with the latest plan.
The previous proposal was for a two-stage launch, from London to Cardiff using existing Class 91 electric locomotives and MkIV coaches and then to Carmarthen using new Hitachi Class 802 electro-diesel trainsets. The latest proposal would launch in one phase with new trains from the start; the trains which would have been used under the previous plan have now gone for scrap.
Yeowart expects ORR to make a decision on the application this November, and if approved the start of services would then depend on lead times for the delivery of new trains; a launch during 2025 is envisaged.
Meanwhile, planning is still underway for a proposed Stirling to London open access service. ORR asked GUT to resubmit its proposal, and Network Rail has not yet determined whether to allocate the network capacity which it has calculated to be available.