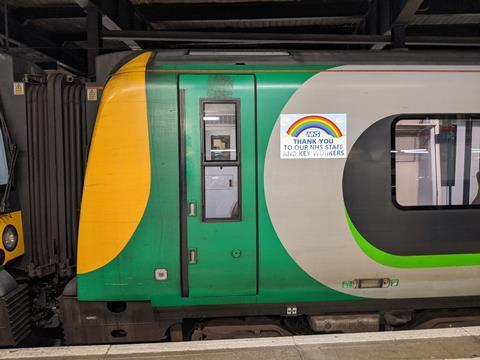 UK: Rail Minister Chris Heaton-Harris struck a defiant tone when addressing the Transport Select Committee on November 18, insisting that the government was seeking 'resilience, not cuts' from the railway during the coronavirus pandemic.
The committee was holding a special one-off session to scrutinise the management of the rail sector during the pandemic, and the contractual implications of the Department for Transport moving from a franchising model to initially a set of Emergency Measures Agreements and then to Emergency Recovery Measures Agreements.
Transport Committee Chair Huw Merriman was joined by the Chair of the Public Accounts Committee Meg Hillier, who pressed the minister on the implications for the taxpayer of the ongoing support for rail operations during the pandemic, which Merriman suggested could reach £9bn this financial year assuming that demand remains weak into 2021.
'Our railways feature heavily in many of the key objectives of this government, including decarbonisation, enhancing regional connectivity and "levelling up"', Heaton-Harris responded. 'On that basis, the Treasury has allowed us to enter into the ERMAs with operators lasting up to 18 months, so that we can plot a clearer path forward for the railway in that time. We all hope of course that in that period, the approval and roll-out of vaccines and testing measures to overcome the virus mean that passengers will be able to return.'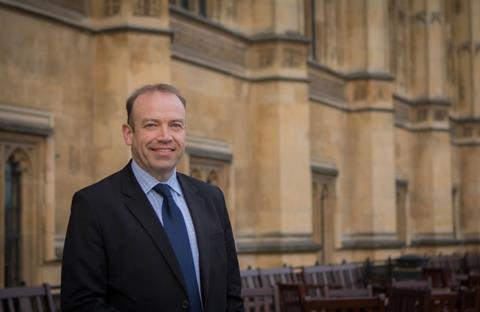 However, he acknowledged that 'nobody can be certain of that at this moment', and that for 'perhaps for the first time in recent history', train operators would have to 'fight to win back their passengers'.
A number of committee members reflected on their own experience of rail travel during the pandemic, with Buckingham MP Greg Smith asking the minister where DfT's 'red lines' were drawn if passengers did not return to the railway in significant numbers next year.
'We have not looked at which services we might have to cut', Heaton-Harris responded. 'We have asked the industry what a resilient railway would look like for this period, one which people who need to travel can rely on.' He insisted that there were 'a host of measures' that could be implemented to both entice ridership back to the railway and to improve the efficiency of the industry, which he acknowledged has excessive capital costs in many areas.
Treasury pressure
Asked if DfT was coming under pressure to rein in industry costs, Heaton-Harris told MPs that 'the Treasury is being very Treasury-like' in ensuring 'it gets bang for its buck'. However, he felt this 'welcome pressure' would help drive improvements to the rail network. He pointed to the government's Project Speed initiative to deliver infrastructure projects across the economy more quickly, noting that several of these were rail schemes.
'As I know from my time on the Public Accounts Committee, time is very often the killer in terms of cost', he explained, suggesting that industry costs could be reduced if enhancements were completed sooner.
Fares reform stalls
However, despite Heaton-Harris's reassuring message, key areas of reform remain stalled amid signs of tension between the Treasury and DfT, notably the introduction of more flexible fares.
Industry-led plans for a national roll-out of flexible 'part-time' season tickets are making little progress; Heaton-Harris told the Transport Select Committee that DfT had 'no firm date' by which it expected a fares reform process to have been completed.
One senior train operating company figure told Rail Business UK that 'our understanding is that the Treasury thinks that part-time season tickets will be abstractive, and that when the world goes back to normal everyone will return to buying normal season tickets. It has therefore concluded that flexi-tickets will cost us a fortune.' However, the sector feels it is clear that fewer people will be buying 'full time' seasons. 'It doesn't feel right — it doesn't feel like there will be a queue of people going back to normal working.'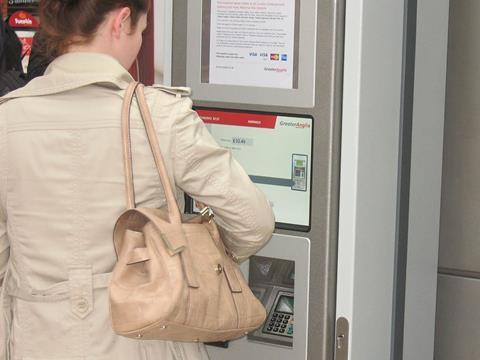 Insiders have also confirmed media suggestions that rail fares are expected to rise by more than inflation at the start of 2021. Ministers had indicated that fares would rise by 1·6% at the start of January, based as usual on the previous July's Retail Price Index. Yet DfT is reportedly still in discussions with the Treasury, which is pushing for an above inflation figure of around 2·6%.
There are also underlying tensions about the longer term outlook for cost and revenue within the industry as DfT looks beyond ERMAs to let Direct Award Agreements lasting up to six years, where government holds the revenue risk.
Reform White Paper imminent
Heaton-Harris nevertheless told the committee that these DAAs would still reflect many of the tenets of the Williams Review into the structure of the industry.
'Keith Williams has been working for the past three or four months to update his review in light of the pandemic and some of the emerging change to working patterns', he explained, suggesting that the long-anticipated White Paper on rail reform could be published 'within the next month'.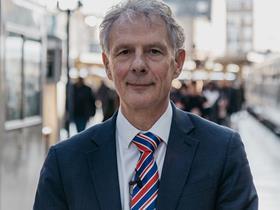 This would cover elements including fare reform 'to be implemented in the short term', while the contractual structure of the industry, including operating agreements, would follow on a longer term basis.