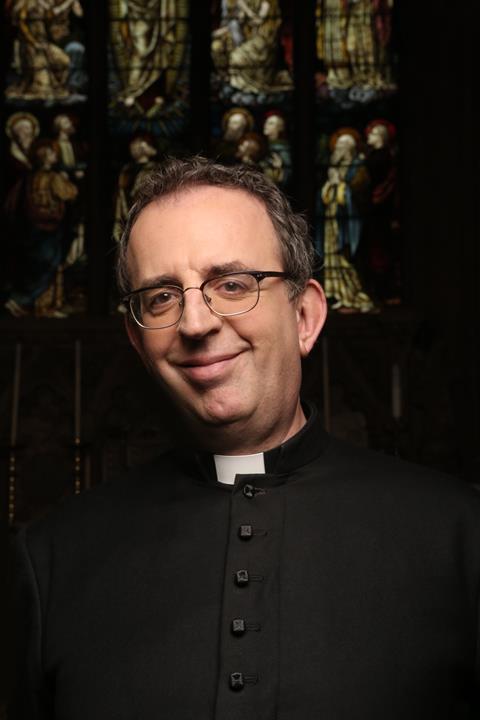 UK: The rail industry is gearing up for the 22nd Rail Business Awards, which take place at the beautifully refurbished Royal Lancaster Hotel in London's west end on February 27 2020. The gala evening will be hosted by the multi-talented Rev Richard Coles, broadcaster, writer and Church of England priest.
Most recently known for appearances on Mastermind, Have I Got News For You and Strictly Come Dancing, Richard Coles first found fame as one half of the 1980s band The Communards, which enjoyed three UK Top 10 hits, including Don't Leave Me This Way – the biggest-selling single of 1986. He also turned his hand to acting, penned music for film and TV, and became a presenter on Radio 5 live.
Having established a successful media career, Richard trained for a priesthood in the Church of England, recounting his journey from 'pop star to parson' in his autobiography Fathomless Riches. He served as a curate in Lincolnshire before moving to St Paul's Knightsbridge and becoming Chaplain to the Royal Academy of Music. Now vicar of a parish in Northamptonshire, he continues to combine his local church duties with media and broadcasting work, as a co-presenter of Radio 4's Saturday Live.
Widely considered to be one of the best networking opportunities in the UK rail industry calendar, the long-established Rail Business Awards organised by the Railway Gazette Group brings together industry leaders, politicians and CEOs to celebrate excellence across the UK rail sector. This year's shortlist includes a wide mix of businesses large and small, representing all parts of the rail sector and supply chain.
The Rail Business Awards recognise the work done daily across the industry to keep passengers and freight on the move and the research and innovation taking place behind the scenes as suppliers and operators strive to improve performance and efficiency, creating the foundations of the railway of the future.
Tables are selling fast, but there is still time to secure your place for an unforgettable evening. Book here.