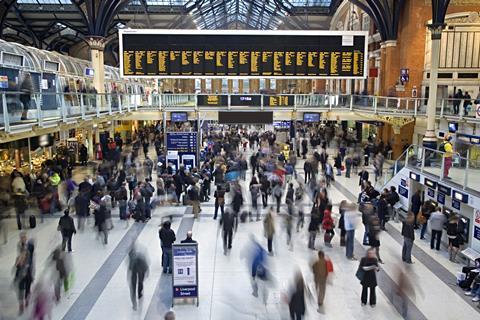 UK: The Rail Safety & Standards Board and Ricardo have completed the first phase of a project to develop metrics to help the rail industry measure circular economy, waste and resource management performance.
Core metrics include:
station waste generated, reported by treatment method;
proportion of surplus food redistributed;
level of recycled content in rail assets and infrastructure;
weight of materials in rolling stock that can be reused or recycled;
depot waste generated, reported by treatment method;
provision of environmental training;
proportion of procurement activities/contracts which include sustainability criteria in the selection criteria.
Metrics identified for longer-term implementation include materials efficiency, the use of critical materials and end-of-use batteries retained for reuse. A headline metric was also developed to support monitoring of overall industry progress and performance.
RSSB and Ricardo are now working with rail organisations to pilot implementation.
'Our recommendations will stimulate greater engagement across the GB rail industry, and advance circular activity and understanding', said Andrew Dunwoody, Head of Circular Economy at Ricardo, on August 14.
'The metrics we have identified will enable consistent monitoring and reporting of circular performance across its assets, infrastructure and operations. This represents a significant step forward in how the industry reports its environmental performance, building upon existing waste management practices whilst future-proofing itself against upcoming market and legislative changes.'