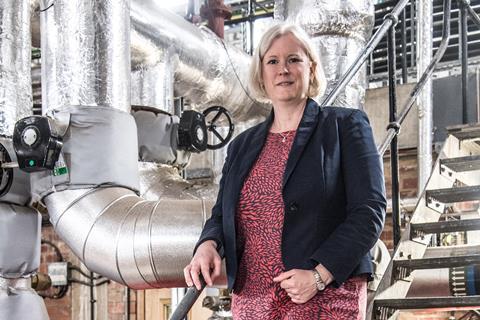 UK: A study has been launched to develop a better understanding of the risks of Covid-19 transmission on public transport and to identify the best control measures.
The 18-month Transport Risk Assessment for Covid Knowledge project is being led by Professor Cath Noakes, an expert in the transmission of pathogens inside buildings who is based in the School of Civil Engineering at the University of Leeds. It is being supported by the Department for Transport and several transport organisations, and funded by a £1·6m grant from UK Research & Innovation.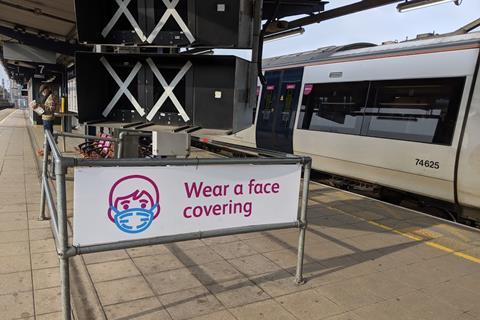 Public Health England will collect air and surface samples on trains and buses in London, Leeds and Newcastle to measure background levels of the coronavirus.
Experts from the universities of Leeds, Newcastle and Manchester and the Defence Science & Technology Laboratory will develop detailed simulations of the way the virus could potentially spread through airflow, touching contaminated surfaces and being close to someone who is infected. This will take into account the movement and behaviour of people, including where they sit or stand, what surfaces they touch, and how close they may be to other travellers and for how long. The University of Cambridge and Imperial College London will analyse airflows inside vehicles.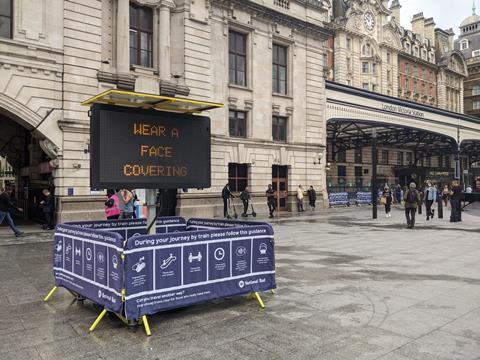 Models will be created to quantify the risks faced by passengers and staff, to help government and operators decide whether additional mitigation measures are needed, particularly as and when passenger numbers begin to return to pre-pandemic levels. The researchers hope to measure the effectiveness of interventions such as anti-viral coatings, ultraviolet air-disinfection units and cleaning compounds.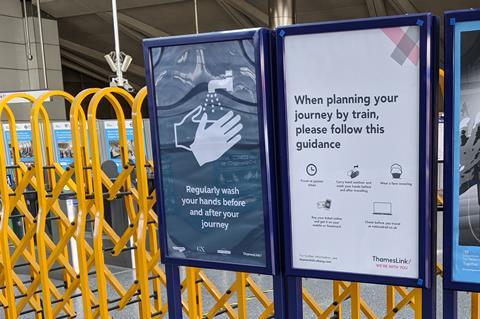 The project will also increase understanding about who is using public transport. 'There is good knowledge about the overall demand for public transport and how that has been changing during the epidemic', said Professor Susan Grant-Muller from the Institute of Transport Studies at Leeds. 'Very little is known about who is travelling, their journey patterns and who will most benefit from mitigation measures.'
Professor Phil Blythe, Chief Scientific Adviser at DfT, said the industry 'has been doing a brilliant job keeping public transport Covid-secure'. However, 'we need to deepen our understanding of Covid transmission in public transport and keep applying the latest science to our work across the network to reduce transmission – studies like this one will help do just that. Evidence gained from TRACK will help inform policy decisions and the development of effective and well-informed control strategies.'
A separate investigation into the risks of Covid-19 transmission on London's buses and Underground is under consideration.