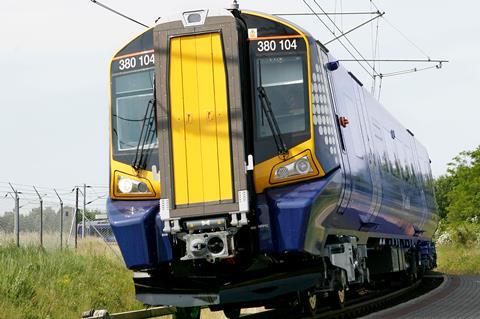 UK: ScotRail has begun a programme to refurbish its fleet of 22 three-car and 16 four-car Siemens Class 380 electric multiple-units as they approach 10 years old.
Funded by leasing company Eversholt Rail, the work is being undertaken at the operator's Shields Road depot in Glasgow. It includes the installation of new flooring, new seat upholstery including prominent priority seating, a paint 'refresh', and general repairs to tables, bins and handrails.
Each unit takes around two weeks to complete.