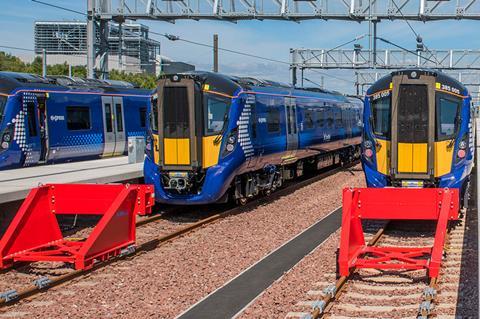 UK: The Scottish government will not take up an option for Abellio's ScotRail franchise to run for the full term, Cabinet Secretary for Transport, Infrastructure & Connectivity Michael Matheson confirmed on December 18.
The contract started on April 1 2015 with a minimum term of seven years, plus an option to extend it to 10 years by mutual consent after five years. The extension was subject to a reassessment of cost and revenue assumptions, and a possible rebasing of the subsidy provided.
The government said that 'following considerable analysis and careful consideration', ministers had decided that the proposed 'significant' increase in subsidy would not secure 'commensurate benefits'.
Ministers had therefore served a No Rebasing Notice, and the franchise is now expected to come to an end in March 2022.
'We currently provide around two-thirds of the running costs for our railway and it is essential that this is sustainable', said Matheson. He said any increase in subsidy 'must deliver new benefits for passengers and taxpayers' and 'whilst there have been improvements in recent years, the proposed changes were not sufficient to justify additional subsidy'.
Hugely disappointed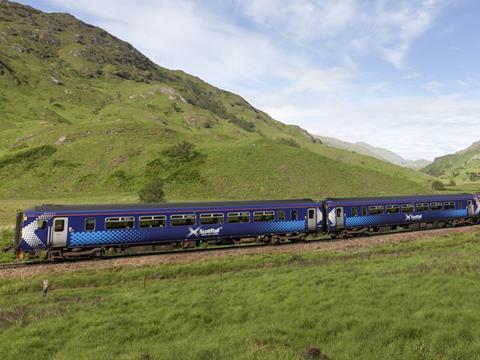 Responding to the announcement, Dominic Booth, Managing Director of Abellio UK, said 'we are hugely disappointed by this decision and believe it's the wrong choice for Scotland's Railway and its customers.'
He said Abellio's offer to Transport Scotland 'would have delivered an improved service for our customers at a reduced cost to the taxpayer.'
Noting that the Scottish government 'will now have to begin a procurement process under the old DfT franchising process', Abellio said it would work closely with whoever the government chooses to deliver rail services from 2023 to 2025.
Bert Groenewegen, Finance Director at Dutch state passenger operator NS which owns Abellio, said 'we want to keep the risks of our activities abroad under control and ensure a good return. This is particularly important in a turbulent market. We would have liked to have had three more years in Scotland, but not at any price.'
NS said Abellio UK's ScotRail business had a turnover of €889·2m and made a loss of €2·3m in 2018, but it was expected to produce a positive financial result over the whole 2015-22 period.
Examine the options
Matheson said work was already underway to 'examine the options open to us' from 2022. He said the Scottish government had 'made clear its position that the current franchising regime, which is a matter reserved to the UK government, has failed and it is widely accepted that the rail industry, as a whole, must embrace reform.'
He hoped the rail review undertaken by Keith Williams would lead to 'an end to the present complex and costly franchising system', calling for all rail powers to be devolved to the Scottish government.
Responding to questions from MSPs, Matheson said there would be a 'robust public sector bid if we are confined to nothing other than a public sector bid for a franchise'. However, he warned that this could cost £10m, a 'costly exercise for a public sector organisation', and reiterated his call for an end to franchising.