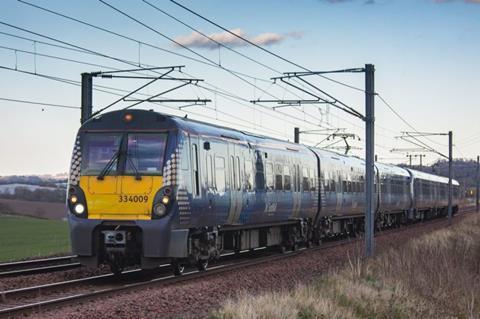 UK: On April 26 Scotland's Minister for Transport Kevin Stewart announced the appointment of two non-executive directors to the board of Scottish Rail Holdings, the non-departmental public body wholly owned by the Scottish government which acts as the owning group for train operator ScotRail.
Richard Cairns has been appointed as Interim Chair for 15 months from April 1, succeeding Gareth Llewellyn whose one-year appointment ended on March 31.
Cairns has experience of board governance, economic development and the delivery of public services. He was previously strategic adviser to the Scottish Government and Glasgow City Region for Clyde Mission, and is a board member of Hub West Scotland and a Visiting Professor at the University of Strathclyde's School of Public Policy.
Carolyn Griffiths has been appointed interim non-executive director for 18 months from April 1. She will also chair ScotRail's Safety, Health & Environmental Committee.
Griffiths has worked in the rail industry since 1979, with roles including founding Chief Inspector of the Rail Accident Investigation Branch, Senior Vice-President of Adtranz and non-executive director of Iarnród Éireann. She chaired the Carmont Vehicle Recommendation Steering Group following the RAIB Carmont accident investigation report.
Existing non-executive director for People Roz Foyer has accepted an extension to her appointment for a further 15 months.
Scottish Rail Holdings board
Richard Cairns
interim Chair
David Lowrie
interim CEO
John MacQuarrie
Rail Business Director
Emma Dixon
General Counsel
Roz Foyer
interim non-executive director
Carolyn Griffiths
interim non-executive director
Lee Shedden
interim non-executive director