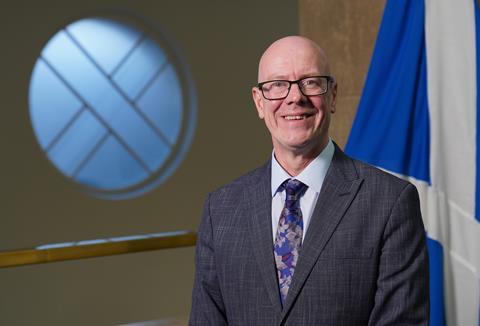 UK: 'Our aim for public ownership of ScotRail is delivering a service which listens and responds to passenger need', said Kevin Stewart, when he was appointed Minister for Transport by Scotland's new First Minister Humza Yousaf.
Stewart was elected as Scottish National Party MSP for Aberdeen Central in 2011, and became a Scottish government minister in 2016. He has held roles in housing, local government, planning, building standards, Business Improvement Districts, homelessness and fuel poverty.
'Looking to the 12 months immediately ahead, I have confidence in the smooth transfer of the Caledonian Sleeper to public ownership in June of this year', he said. 'I will also progress the work initiated by my predecessor Jenny Gilruth on a National Rail Conversation.
'We know there will be challenges to be overcome, as we continue to recover from the Covid pandemic and deal with the impacts of the cost-of-living crisis and high inflation.
'However, we can do so from a position of increased confidence based on the strong foundations of the positive changes implemented over the past year and as we continue to listen to and prioritise the needs of the passenger across Scotland's Railway.'