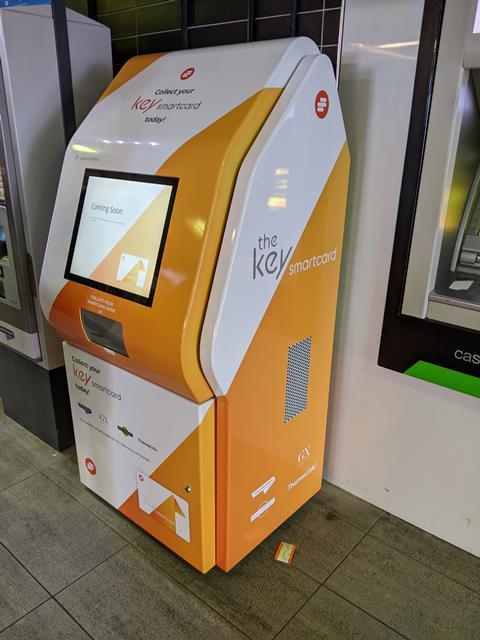 UK: Govia Thameslink Railway passengers will be able to obtain the operator's ITSO-compliant The Key smart cards through self-service vending machines from February 3.
Paragon ID has supplied GTR with 12 free-standing kiosks which have been installed at selected stations outside London. Passengers will use a 19 inch outdoor-readable touch screen to enter their details to register for The Key, which the machine will then issue on the spot.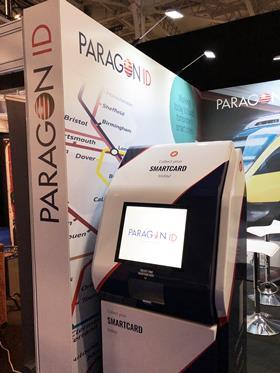 The low-cost kiosks do not sell travel tickets, but are designed to promote the use of smart cards by making it easy 'to get cards into the hands of passengers', the supplier told Rail Business UK at the Transport Ticketing Global conference where a kiosk was on display.
The 1·5 m high kiosk is designed to be robust and vandal-resistant, with its compact structure making it accessible for wheelchair users.