UK: The six locations shortlisted in the competition to be the future home of Great British Railways have made their cases.
Birmingham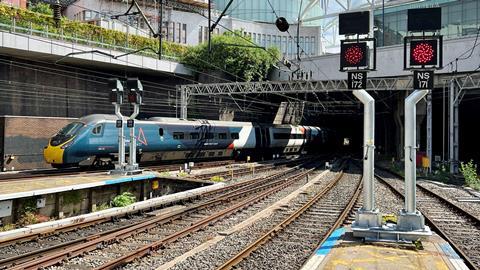 Mayor of the West Midlands Andy Street said 'Birmingham combines a unique rail heritage with an unparalleled concentration of modern expertise that means we are ideally suited to shape the next century of railway excellence by playing host to the GBR headquarters.
'A Birmingham base would put GBR at the heart of the nation's rail network and close to its customers, with 94 million rail journeys made here in the region each year.
'Birmingham as well as the wider West Midlands is already at the forefront of innovation in transport design, policy, planning, technology and engineering — thanks in part to our central role in flagship projects like HS2 and Very Light Rail.
Leader of Birmingham City Council Ian Ward said 'more and more major investors and organisations are choosing to relocate in Birmingham and the wider West Midlands because this region is well-connected, has quality office space and offers a great quality of life.
'Great British Railways would receive a warm welcome here in Birmingham and, as Europe's youngest and most diverse city, with a deep and diverse pool of talent, this city is in a unique position to help create a railway that's both inclusive and fit for the future.'
Crewe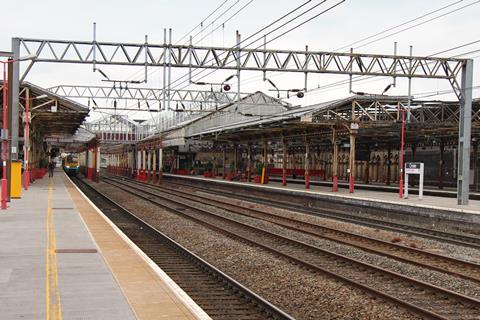 Leader of Cheshire East Council Sam Corcoran said 'Crewe is a rail town through and through, at the heart of the rail network. Crewe has a strong rail heritage and is one of the most connected interchanges in the country, connecting the nation and serving as a gateway for the north.'
Craig Browne, deputy leader of Cheshire East Council, said 'our strong rail industry means we have a skilled workforce that is right for GBR'.
MP Dr Kieran Mullan said 'there are few places in the country that are more closely linked with the railway than Crewe and bringing the headquarters here will continue this proud tradition'.
Derby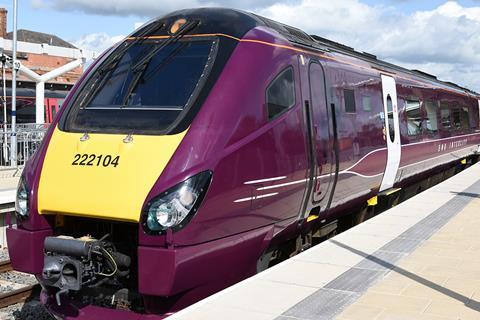 Leader of Derby City Council Chris Poulter said 'as well as having a long 180-year plus rail history, what sets us apart is we remain home to a thriving rail ecosystem — Europe's largest rail cluster'.
'Derby is our home, an historic centre of railway excellence and well located in the heart of the Midlands, providing excellent transport links to towns and cities across the country', added Will Rogers, Managing Director of East Midlands Railway.
Richard Kelly, Managing Director of Loram UK, said 'our US parent company made a conscious decision to base Loram UK in Derby, which is at the heart of the railway. With unrivalled access to a dynamic and diverse supply chain, as well as a highly skilled talent pool, it makes perfect sense to base GBR in this city.'
Justin Stroud, Managing Director, Europe, at Sperry Rail said that 'Derby is the location of Sperry's European headquarters because of its connectivity. After 20-plus years of conducting very successful business from Derby, I would personally say GBR would be mad not to use the centre of the UK as the location to grow the Great British Railway'.
Professor Kathryn Mitchell, Vice-Chancellor of the University of Derby, said 'through our Rail Research & Innovation Centre we support collaborative research and innovation projects, helping to modernise the railway through digital and low carbon solutions. We are also ideally placed to provide the key skills needed to support the anchor employers and supply chain, as well as business support dedicated to the rail and transport sector that will enable growth and create more jobs in the region.'
Michael Hulme, Site Engineering Director at Alstom's Litchurch Lane factory, believed that 'as the UK's leading designer, builder and maintainer of trains, we're proud to call Derby home. The city has been building trains for Britain and the world since 1839 and continues to do so today.'
Doncaster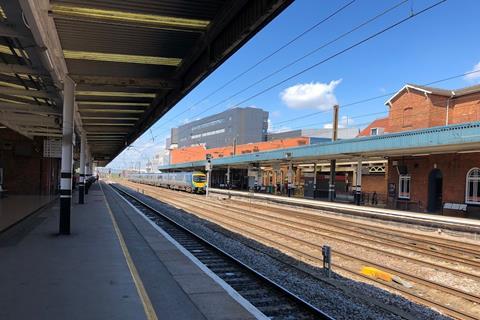 Mayor of Doncaster Ros Jones said 'our bid is strong and demonstrates all we have to offer, including our rich rail history, value for money, excellent connectivity and links with the rail sector, not to mention our new found city status'.
Newcastle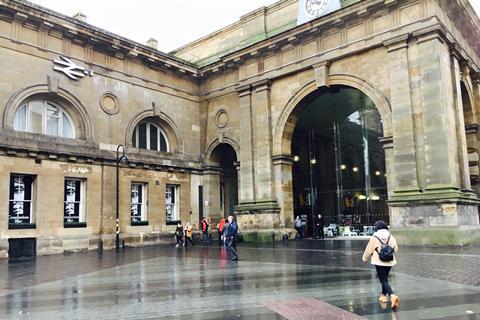 Leader of Newcastle City Council Nick Kemp said 'we have a strong and proud history with the railways going back generations so I cannot think of a better home for this new headquarters.
'Today's announcement is not only a vote confidence in the city, a potentially significant investment, but also the opportunity to bring new jobs to Newcastle.'
York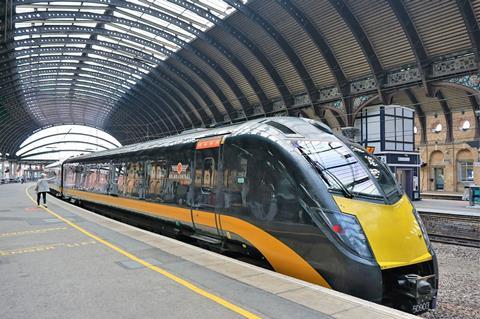 City of York Council leader Keith Aspden said 'we have the perfect site in York Central, situated in the centre of the city and located next to York station, which in turn is at the heart of the largest rail cluster outside of London and the southeast.
'To locate GBR here will not only mean investment in York, but also the Yorkshire & Humber economy, representing a real opportunity to deliver levelling up, with 320 of the most deprived communities in the UK within an hour's train journey of the city.
'With our rich rail heritage and growing rail sector and skills based in the city, York is the obvious choice. We now need the public to throw their continuing support behind our bid and to bring rail back home to York.'