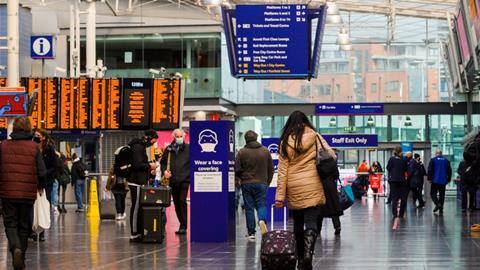 UK: Transport Secretary Grant Shapps has announced a shortlist of six locations for the future headquarters of Great British Railways.
A total of 42 bids were submitted, with Birmingham, Crewe, Derby, Doncaster, Newcastle-upon-Tyne and York being shortlisted.
The final decision will be made by the Secretary of State for Transport later this year.

Ministers and GBR Transition Team representatives will visit each bidder to gain a greater understanding of each place, while a public vote which opened when the shortlist was announced on July 5 and runs until August 15 will be used to measure the level of support for each place and will be considered as part of the decision making.
'I'm calling on people across the country to play a key part in this once-in-a-generation reform and vote for the new home of our railways', said Secretary of State for Transport Grant Shapps.
The government specified that the GBR headquarters should be outside London, and the bids were evaluated against six key criteria:
alignment to 'levelling up' objectives;
connected and easy to get to across the UK;
opportunities for GBR;
railway heritage and links to the network;
value for money;
public support.
The building site will preferably be either publicly owned or already part of the public sector rail estate, although alternative proposals may be considered.
'Since the competition was launched it has been great to see the interest from towns and cities across Britain who believe GBR's home should be with them', said Leader of the GBR Transition Team Andrew Haines. 'I am really looking forward to the next step and seeing which town or city has the honour of being the home for GBR.'
Expressions of interest in hosting the Great British Railways headquarters

Barrow in Furness

Birmingham

Bishop's Stortford

Bolton

Camborne

Carlisle

Carnforth

Coventry

Crewe

Darlington

Derby

Didcot

Doncaster

Dundee

Durham City

Eastleigh

Edinburgh

Fife

Gloucester

Grantham

Greater Manchester (excluding Bolton and Rochdale)

Heywood

Hull

Liverpool City Region

Milton Keynes

Motherwell

Newcastle

Northampton

Nuneaton

Perth

Peterborough

Preston

Southampton

Stockton on Tees

Swindon

Tamworth

Tonbridge

Wakefield

Wellingborough

West of England combined authority (including Bristol and Bath)

Worcester

York
Websites
We are not responsible for the content of external sites