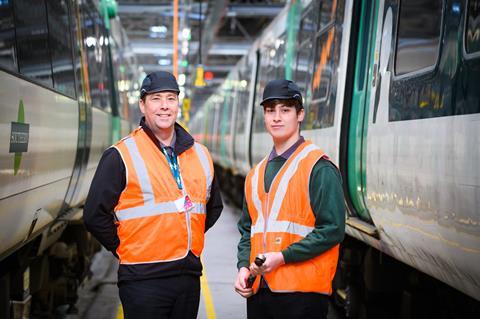 UK: The National Skills Academy for Rail has launched a Skills Match service to support rail industry employers seeking to recruit apprentices.
This aims to help address what NSAR says is a 'severe shortfall' of workers across the industry, and to introduce new talent with the skills needed to modernise the sector.
NSAR will work with employers to identify skills gaps and shortages, and then match the employers with the right training and education providers. Skills Match can support employers through the entire apprenticeship process, including help with recruitment and navigating the government's apprenticeship levy. It can also advise on upskilling existing staff.
'We have analysed and modelled rail workforce data, listened to large and small employers throughout the UK and talked to school leavers thinking about their career path and those wishing to change career', said Head of Membership & Development Mark Holmes on May 18.
'It all pointed towards the need for a supportive programme to sensitively match people's skills with employers and trainers. Dedicated to the rail sector, Skills Match will support and help employers navigate apprenticeship recruitment.'