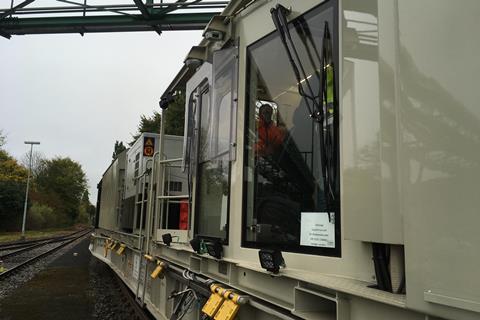 UK: A novel vegetation control train is set to begin operation in May, with two more due to follow by April 2022.
The Smart Weed System trains will use cameras to detect weeds in and around the track and apply the most appropriate herbicide, while gathering and uploading data to optimise spraying. Supplied by Socofer and incorporating technology from Bayer Environmental Science, Meeberg and a number of start-up companies, they will be operated for Network Rail by GB Railfreight.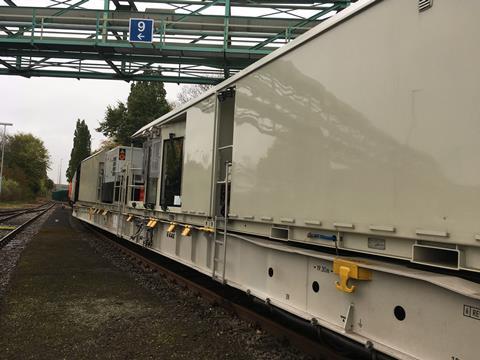 Data from the trains will be uploaded to a cloud database with GPS positioning information to enable weed control to be monitored from a central point around the clock. The tracking system will automatically shut off spray nozzles when the train approaches a non-treatment zone such as a watercourse or bridge, enhancing the environmental impact by adding a second layer of protection for the operators.
'This technology is not only an innovation for the rail industry but weed control globally, so we're delighted to be involved in this collaboration with key members of the rail industry', said Alan Morris, UK country head at Bayer Environmental Science.
'The higher efficiency of the three new trains combined with the modern technology and asset life will provide a more efficient weed control program for years to come', said Mark Wyborn, Head of Strategic Development at GB Railfreight. 'This investment from Bayer into the collaboration will bring a new level of scientific expertise and knowledge to the rail industry and will help to drive forward weed control and safety for future years.'