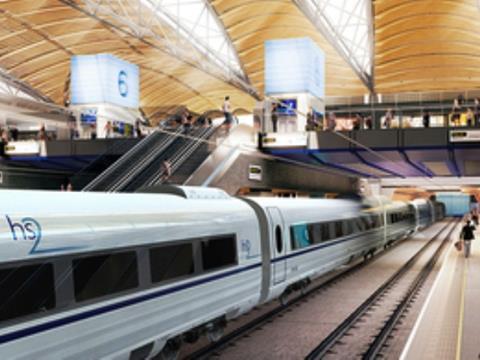 UK: HS2 Ltd has launched the process to procure overhead line equipment for the high speed railway now under construction between London and the West Midlands.
The project delivery company announced on July 2 that it was seeking to award two railway systems contracts in a single Overhead Catenary Systems procurement worth around £300m. A shortlist is expected to be announced in the summer with contract award in 2022.
The contracts would cover additional stages of design as well as manufacture, supply, installation, testing and commissioning of the electrification equipment for phases 1 and 2A of the railway; phase 2A is the extension which would take the line from Handsacre near Lichfield to Crewe.
The electrification work will cover 589 single track-km, including 62 viaducts, 293 bridges and 15 tunnels, and the winning bidder will be expected to work closely with other contractors to ensure integration of its design and throughout the construction, testing and commissioning phases, HS2 Ltd said.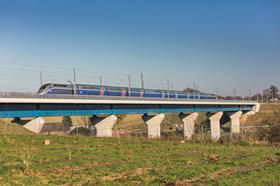 The catenary will use a design licensed from French infrastructure manager SNCF Réseau, whose V360 OCS is the only OLE design certified under European Technical Specifications for Interoperability for 360 km/h operation. The design is an evolution of the V350 OCS which has been installed on recent extensions of the French high speed network, including LGV Sud Europe Atlantique between Tours and Bordeaux. SNCF Réseau and HS2 Ltd completed certification of the V360 variant in May 2018.
'Our state-of-the-art rail systems will allow HS2 to run fast, frequent, high capacity services across the network', said HS2 Ltd Procurement & Commercial Director, David Poole. 'The overhead catenary is a vital part of the project and the successful bidder will play a crucial role in keeping the HS2 network running safely and reliably.'