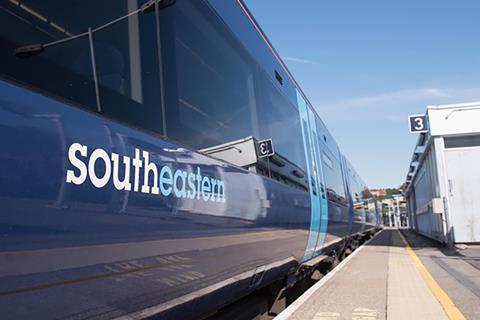 UK: Southeastern is to provide train loading data to passengers through its app and journey planner, with the launch in September of SeatFinder which uses data based on vehicle weights to produce daily estimates of future loadings.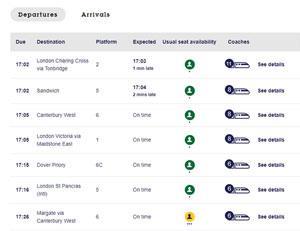 Live departure boards on the website and at stations will used red, amber or green colours to indicate available capacity, set according to standards designed to ensure there is sufficient space for passengers to keep 2 m or 1 m apart when onboard.
The information will also be available through industry open data feeds.
The TOC says the data covers 93% of its stations. Information will also be provided on the type and status of onboard toilets and hand washing facilities.
'The next couple of months will see many people returning to the railway network as schools and workplaces try to get back to a new normal', said John Backway, Head of Retail at Southeastern. 'During this period, many of our regular passengers will want to adjust their travel patterns based on government guidance, so we're pleased to be introducing this new solution to the rail sector that helps address this. Our teams at Southeastern have worked extremely hard to make the data available and accessible to help passengers plan their journeys and support social distancing to ensure they can be confident of a safe travel experience.'