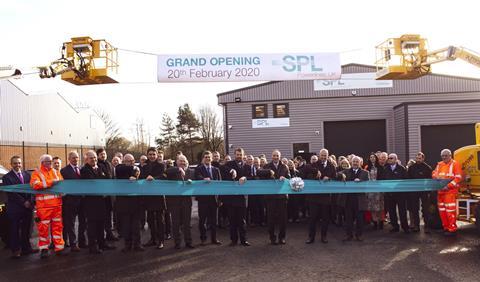 UK: Electrification design and installation contractor SPL Powerlines UK formally opened its headquarters in Coatbridge to the east of Glasgow on February 20.
The complex has 1 000 m2 of office space and work halls, with room for future growth.
Around 50 employees have moved into the facility, including the Scottish design and engineering, project delivery and isolations delivery teams, the SPL Rail Resourcing team, the finance and administration departments and executive management.
'Coatbridge has been an important base for Powerlines for many years', said Günter Kielmayer, Managing Director of SPL Powerlines UK. 'The move to the current facility was driven by our growth over recent years, and we obviously want to position ourselves well for the future business.
'Of course, moving to a new base during ongoing business operations always poses a major challenge, but it was one our team mastered perfectly. The offices now allow all of our various teams to work together more closely'.