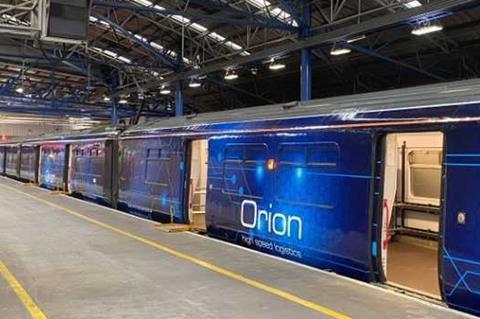 UK: European fund manager STAR Capital Partnership has made a 'significant' investment in Rail Operations (UK) Ltd, which owns operating company Rail Operations Group, freight subsidiary Orion and rolling stock storage and disposal business Traxion.
STAR is to acquire a majority stake in the group, alongside the existing management, and will provide significant capital for growth.
Rail Operations Group said its 'ambitious' expansion plans include the acquisition of new and existing traction and rolling stock, development of plans by Orion High Speed Logistics to use converted multiple-units for freight traffic, further company acquisitions and the expansion of its rolling stock engineering services business.
STAR has investment in areas including energy, shipping and logistics. It held a stake in leasing company Eversholt in 2010-15, and a 51% stake in the ElecLink project to build an electrical connection through in the Channel Tunnel in 2011-16. In 2005 it acquired a majority stake in Essen-based local rail and bus operator Abellio, which was subsequently sold to the Dutch national railway in 2008.