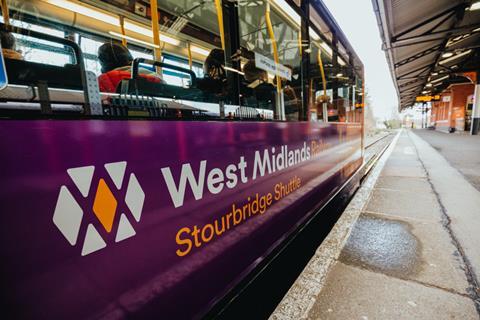 UK: Services on the short branch from Stourbridge Junction to Stourbridge Town will be replaced by buses for two weeks from February 8, with West Midlands Railway and Pre Metro Operations taking advantage of current low ridership to make improvements to the route's two Parry People Movers Class 139 vehicles.
The cars will receive a deep clean and internal repaint, and new grab rails will be fitted. Some seating will also be temporarily removed to aid social distancing.
Meanwhile Network Rail will be carrying out track inspections and removing graffiti and vegetation, including overhanging trees.
'With passenger numbers currently very low due to the national lockdown it is the perfect time for us to pause the service to give the trains and tracks some TLC', said Jonny Wiseman, customer experience director for West Midlands Railway.
Dave Penney, director of Network Rail's Central route, said 'we want to take the opportunity to make sure the route is in the best condition it can be.'