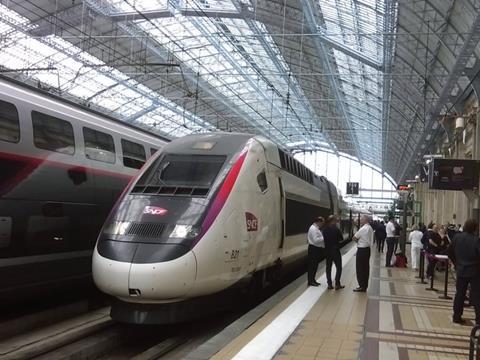 EUROPE: The four infrastructure managers responsible for the high speed lines between London and Bordeaux have agreed to study the feasibility of adapting Bordeaux Saint-Jean station to handle international passengers traveling to and from the UK.
SNCF Réseau, Eurotunnel, Lisea and HS1 said the October 10 agreement was a key milestone in their 'innovative co-operation' to plan a route which an operator – such as, but not necessarily, Eurostar – could use on a turnkey basis to launch an open access service.
The feasibility study will look at the border control and security screening facilities which would be needed to allow passengers to travel directly from Bordeaux St Jean to London St Pancras without having to change trains or pass through security at an intermediate station.
The envisaged service would take under 5 h, thanks to the opening last year of the Sud-Europe Atlantique high speed line between Tours and Bordeaux.
The infrastructure managers said more than one million people travelled by air between London and the Bordeaux region last year, and modelling predicts that up to 20% could switch to rail.
'This co-operation between infrastructure managers marks our common will to set the foundations for the development of a cross-Channel rail service between London and Bordeaux', said SNCF Réseau Commercial Director Arnaud Sohier.
'International travellers cherish the convenience of direct high speed rail services', said Jean-Pierre Ramirez, Eurotunnel's Railway Network Director. 'Following the success of London – Amsterdam, the introduction of such an offer between Bordeaux and London is set to become the market reference.'
Passengers can currently travel on through Eurostar trains between London and Amsterdam, but at present Amsterdam – London passengers are required to change trains and undergo border formalities at Brussels Midi.