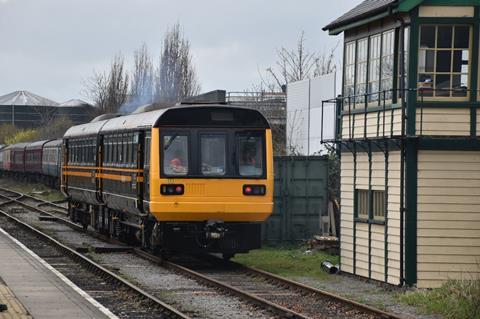 UK: The University of Sheffield and train operator Northern have demonstrated a passenger-train mounted rail head treatment system which fires dry ice pellets in a stream of air at supersonic speed to freeze any leaves on the line. The leaves are then blasted away as the dry ice pellets turn back into a gas.
The pellets are made from waste carbon dioxide from other industries.
'This is a gamechanger for the industry — the next step in finding a solution to tricky autumn conditions', said Northern's Seasonal Improvement Manager Rob Cummings on April 5. The operator is developing a plan to fit the system throughout its fleet next year.
The tests using two Pacer DMUs on the Wensleydale Railway heritage line were supported by Network Rail's Performance Innovation Fund.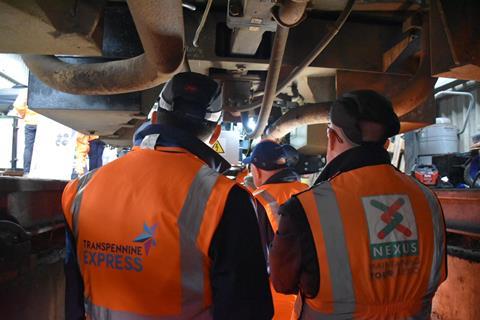 Research team leader Prof Roger Lewis said the project 'is a great example of a university testing and proving an idea in a lab based experiment and then scaling it up to be trialled and implemented in the field'.