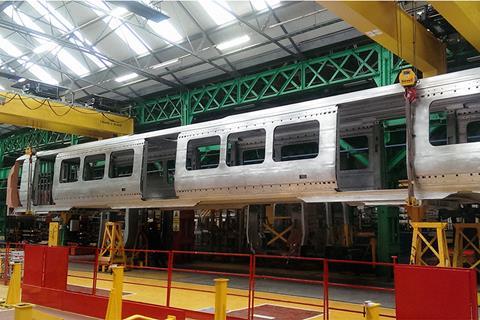 UK: The Rail Supply Group has launched a survey seeking views on the operational impact of Covid-19 on the rail supply chain and the path to recovery.
Information from the survey, which opened on April 30, will inform the work of a coronavirus taskforce established by RSG at the request of the government with the aim of setting out a clear path to the 'fullest, fastest and best' recovery for the railway supply sector.
Membership of the task force includes government representatives, sector deal industry champions, co-opted suppliers, trade associations, client representatives and trade unions. It is chaired by Philip Hoare, RSG Chair and President of Atkins, with Resonate CEO Anna Ince as Vice-Chair. The secretariat is provided by the Department for Transport.
Areas to be considered include:
determining the outlook and how business certainty, sustainability and survivability is being impacted;
providing tangible and specific evidence, actions and steps needed to aid and speed the best possible recovery;
suggesting potential barriers that might risk recovery or hinder progress.
The survey is being sent to key decision makers across the UK's rail supply chain, and will also be promoted via social media to encourage a wide a range of businesses to take part. It covers all areas including design contractors, professional services, construction and maintenance, signalling, telecoms, rolling stock, original equipment manufacturers, IT and communications.
The research is being conducted by Savanta ComRes. Data will be collected anonymously, but and opportunities will be offered to take part in an in-depth interview.
'Like every sector of the economy, the rail supply chain has been hit hard by the impact of coronavirus', said Hoare. 'The government's openness to working with the sector to understand how we can achieve the fullest, fastest and best recovery is most welcome. Understanding what the sector needs is key, so we would encourage everyone with a view to take part in this important piece of research.'
Websites
We are not responsible for the content of external sites