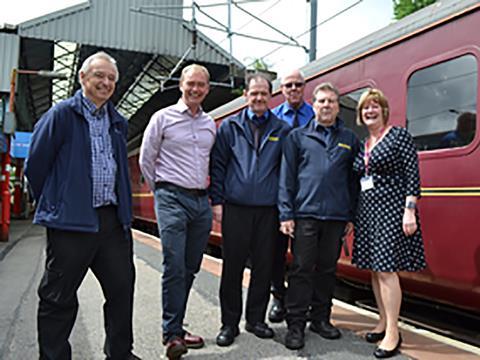 UK: Charter operator West Coast Railway Co began running a temporary passenger service between Oxenholme and Windermere on June 18, after franchised operator Northern suspended all services on the route with effect from June 4. This was a result of difficulties encountered in delivering the new timetable introduced network wide on May 20.
WCRC is providing three return trains per day comprising three MkII coaches top-and-tailed by locomotives 37 669 and 57 316.
The introduction of these trains came after local MP Tim Farron contacted WCRC to ask if it could resource a train and crew if asked to do so. Following a positive response, Farron lobbied an initially reluctant Department for Transport for support. It is understood that DfT is funding the replacement service directly, with the trains being designated as charters to avoid any suggestion that they are being provided on behalf of Northern itself.
The WCRC service will operate until June 30. Northern has announced that it intends to reinstate a shuttle service over the branch from July 2, with replacement buses to cover crew breaks.