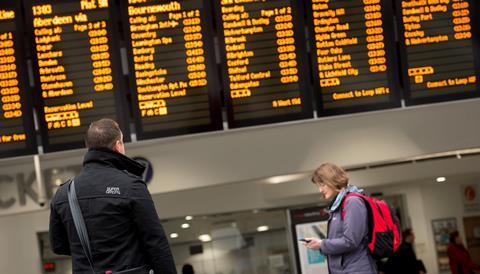 UK: The Office of Rail & Road is seeking feedback on the impact on passengers and other users of potentially changing the deadline for Network Rail to confirm timetables from 12 to eight weeks before a train runs.
The proposal is to remove the reference to 12 weeks from Network Rail's network licence, and replace it with a requirement to follow the timescales in the Network Code.
In parallel, Network Rail's Better Timetables for Passengers & Freight timetabling reform programme has agreed to formalise eight weeks instead of 12 as the deadline.
ORR's has opened a consultation asking whether the proposed changes would:
future-proof the timetable information deadlines for industry by explicitly linking the licence and Network Code;
improve the clarity of the Relevant Timetable Change definition;
at a future point, enable ORR to consider the industry-agreed proposal to amend the Network Code so timetables are finalised eight weeks prior to trains running (T-8).
ORR said the new timescales would be in line with those which have operated under informal arrangements since the start of the pandemic in early 2020. It said the Network Rail-led proposal is supported by the Department for Transport and passenger train operators, but not by freight operators.
ORR's current understanding is that a 'significant majority' of passengers purchase tickets within the eight-week window before travel, and the industry has made notable progress in communicating timetable alterations to ticket holders.
The consultation opened on April 25 and runs to May 23.
Websites
We are not responsible for the content of external sites