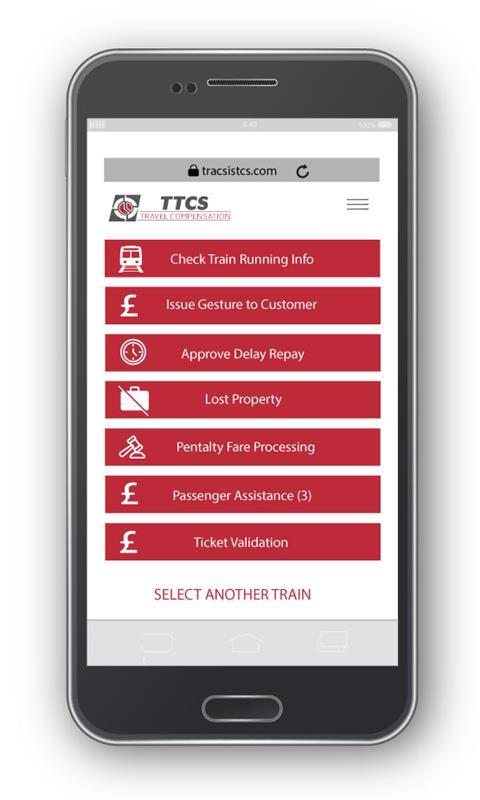 UK: Software supplier Tracsis Travel Compensation Services has launched a 'Gesture of Goodwill' app designed to be used by station and on-train staff to issue dissatisfied passengers with vouchers which can be downloaded to a mobile device and redeemed at retail outlets.
Pre-approved maximum transaction limits can be increased remotely during times of extreme disruption, and modules offering delay repay, lost property, assisted travel and penalty fare provision are planned.
'Providing real-time, face-to-face empowerment for train operators is crucial to their staff in times of passenger disruption or dissatisfaction', said TTCS Managing Director Sarah Dalby.