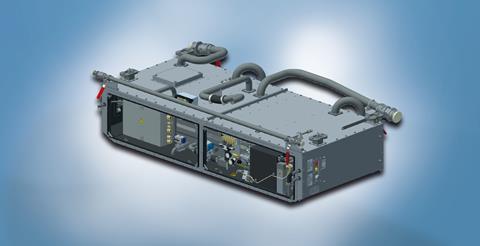 UK: What supplier Protec says is the first bioreactor train toilet in the UK is being tested in service on a Class 334 electric multiple-unit which ScotRail leases from Eversholt Rail.
The bioreactor uses bacteria to break down waste while the train is running, with a heater sterilising the waste water which can then be harmlessly discharged to the track.
Protec said this offers the opportunity to empty the tank every two months rather than daily, meaning less downtime for the trains and increased availability of toilet facilities for passengers.
'The availability of on-board facilities forms an important part of the overall customer experience and any efforts to improve in service reliability is welcome', said George Davidson, Transport Scotland's Rolling Stock Programmes Sponsor.
Similar bioreactors are already in use Switzerland and the Netherlands.
'We are delighted to provide one of our Class 334 trains and fund the trials to enable Protec to prove the benefits of the Bioreactor to the UK rail industry', said Kevin Limb, Chief Engineer at Eversholt Rail. 'We look forward to receiving the results of the trial next year.'