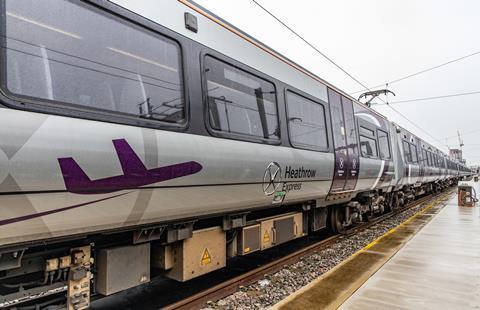 UK: Heathrow Express has released images of the Bombardier Transportation Class 387 electric multiple-units which are being refurbished as a dedicated pool for use on the London Paddington – Heathrow Airport shuttle service from this summer.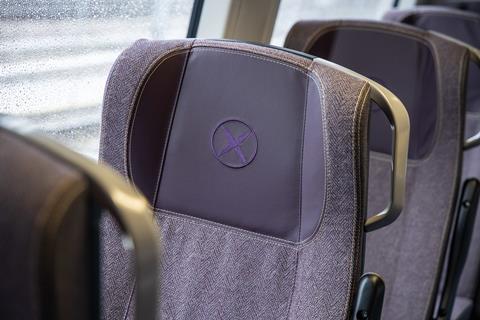 The 12 four-car Electrostar EMUs previously used on Great Western Railway commuter services will operate as six eight-car formations on the 15 min airport shuttle, each offering 374 seats including 44 in 'business first' class.
The EMUs are being refurbished by Bombardier under an £11m contract awarded by leasing company Porterbrook in January 2019. Bombardier's Derby site undertook design work, with fitment at its Ilford depot. ETCS onboard equipment is also being fitted, as ETCS Level 2 will replace the legacy ATP used on the airport branch.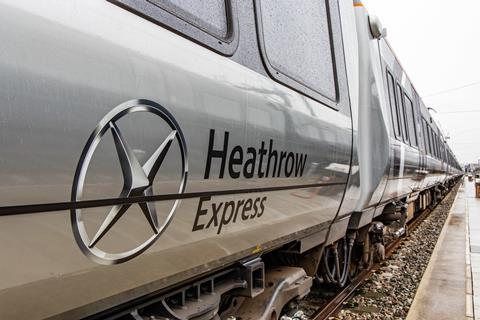 The changes to provide a 'bespoke experience for air travellers' include the provision of luggage space, onboard screens, at-seat USB power sockets, business first seating, tables and a new livery. Single sign-on wi-fi is intended to enable passengers' mobile devices to remain connected from Paddington station to the aircraft.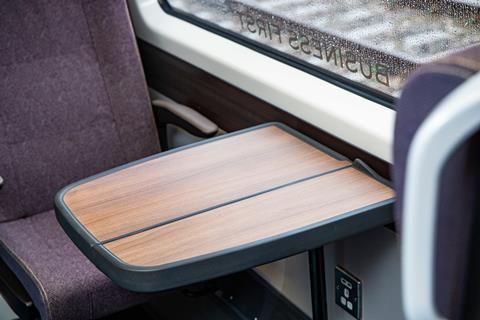 The Class 387s will replace CAF/Siemens Class 332 units which have been in service for 22 years and carried more than 115 million passengers over 70 million km.
The Heathrow Express service is owned and managed by Heathrow Airport Ltd and is not part of the national franchising system. However, the airport company has outsourced train operations to GWR under a management contract running from 2018 to 2028. The fleet will be maintained by GWR at its Reading depot.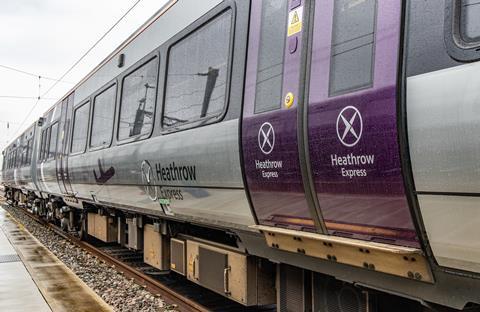 'Our new fleet of trains will offer the same fast, frequent and reliable Heathrow Express service for years to come', said Heathrow Express Director Les Freer on February 27, adding that they would 'deliver a dedicated airport experience for both business and leisure travellers.'