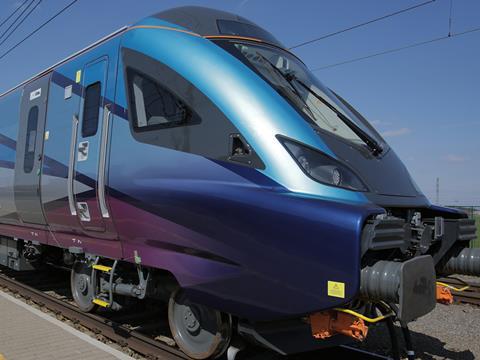 UK: The planned Trans-Pennine Route Upgrade will include electrification, Secretary of State for Transport Chris Grayling has confirmed.
In a letter to the Railway Industry Association dated July 12, Grayling said the upgrade of the route between Manchester and York would include 'both major civil engineering projects and electrification', and would be the biggest enhancement project on the existing network during Control Period 6 (2019-24).
The upgrade is to be delivered as a rolling programme starting in spring 2019, Grayling wrote. He said 'the key to delivering improved journey times on what is a very circuitous route through the Pennines involves rebuilding and relaying most of the track bed from Manchester to York'. Infrastructure manager Network Rail has been instructed to prioritise works which would offer the quickest benefits to passengers, such as 'straightening lengths of track to improve line speed.'
On July 17 Network Rail confirmed to Railway Gazette that it had submitted options for the upgrade to DfT for consideration.
In July 2017 the government announced the cancellation of the Cardiff – Swansea, Kettering – Nottingham/Sheffield and Windermere electrification projects. This led to concerns being raised in northern England that trans-Pennine electrification might be cancelled, although DfT told Railway Gazette at the time that design work was still underway with a view to a decision being taken during 2018.
RIA Chief Executive Darren Caplan welcomed the letter from Grayling, saying it would provide supplier with 'some certainty about the scheme in the years ahead.' RIA believes electrification 'remains the optimal form of traction for intensively used railway lines because it is more environmentally friendly, reduces wear and tear on track and is more cost-effective over the long term', Caplan said. The association is to publish a report shortly suggesting how electrification costs could be significantly reduced.