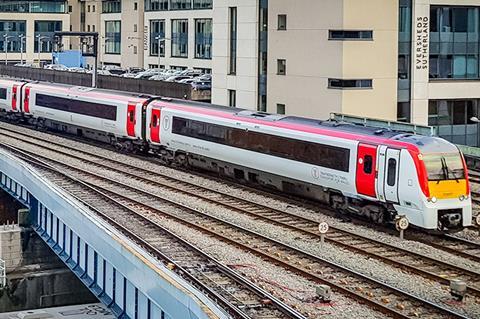 UK: Eight early/mid-stage start-ups are to participate in a virtual demo day on YouTube at 13.30 on June 29 where they will present innovations developed as part of the Lab by Transport for Wales programme.
This replaces a live demo day which had been planned before the pandemic.
The companies involved are:
Brite Yellow: indoor mapping, wayfinding, and asset management enabling transport operators to create 'intelligent spaces' to improve the user experience and unlock new revenue through augmented and virtual reality;
Smart Bench: public seating offering mobile device charging, wi-fi, LCD information and sensors;
Cleverciti: overhead smart parking sensors, with integrated mobile apps, management software and analytics;
Big Lemon: an end-to-end platform to inform passengers about their full 'rail experience', with a focus on carbon offsetting and active travel rewards;
Linguaskin: assesses how accessible a website is, and corrects issues automatically to save time and costs;
Realtime Knowledge: workflow management and data capture tools that focus on operational safety and security checks and inspections.
Hiperview: instant customer feedback analysis through digital surveys, mapping a journey and where issues are caused;
PassageWay: transforms connected totems, kiosks and screens into real-time transport and digital wayfinding signs.
'Our industry needs innovation and to nurture new talent and ideas to deliver an even better experience for customers', said Kevin Thomas, CEO of Transport for Wales Rail Services. 'The wide scope of our operations creates opportunities to work with hungry and innovative start-up businesses and SMEs giving them a chance to showcase what they can do, help solve problems and improve the transport experience.'
Lab by Transport for Wales has opened applications for the second cohort of the innovation programme.