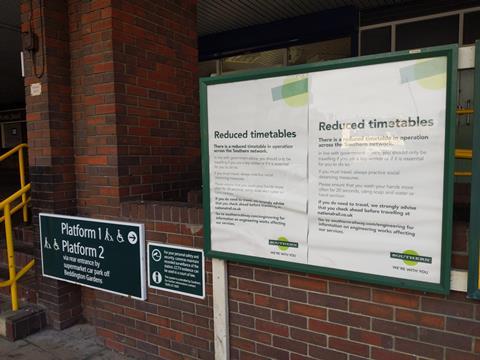 UK: Chair of the Transport Select Committee Huw Merriman MP has written to the Secretary of State for Transport calling for changes to the refund rules for season ticket holders whose journeys have been cancelled as a result of the coronavirus outbreak.
The Committee said there was particular concern about the refunds for season tickets which are close to their expiry date, with annual season tickets currently being deemed to provide the holder with 12 weeks of 'free travel', which means that after 40 weeks there is no refund value.
The committee is calling for the government and industry to:
allow season ticket holders to receive full pro-rata refunds for the time remaining on their tickets;
allow season ticket holders to 'pause' their ticket while the government's advice to work from home applies and resume them at a later date;
waive the administration fee.
'In ordinary times, when a commuter decides to cancel their discounted season ticket, it is fair enough that they should not receive a full refund for not using all of the discounted ticket', Merriman said on April 24. 'However, commuters doing the right thing and staying home and saving lives should not be financially penalised for following the government's advice.'