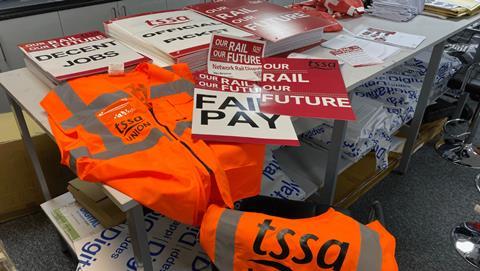 UK: The Transport Salaried Staffs' Association trade union has 'paused' discussions over a possible merger with the GMB or any other potential partner for the foreseeable future.
The two unions had revealed in January that TSSA was seeking a merger with the much larger GMB, in response to falling membership and financial shortfalls.
Announcing on March 29 that it had decided to end the merger talks, TSSA said that it was now taking a 'fresh look' at its strategic priorities. It was prioritising implementation of the recommendations of the Kennedy report into allegations of sexual harassment, discrimination and bullying, and the Conley report into equality policy and practice.
Thanking the GMB for 'solidarity through this challenging period', TSSA said it was 'putting plans in place to ensure robust and effective trade union organisation and representation for members across the transport and travel industries'.