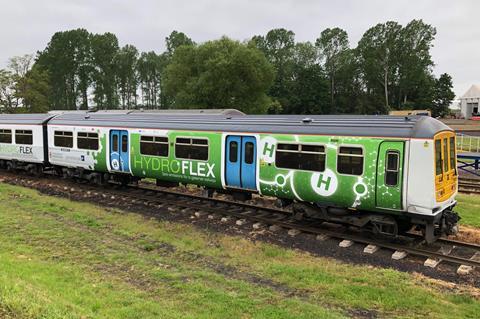 UK: An agreement has been signed for UK investment fund Dalmore Capital and Israeli energy and infrastructure fund Generation Capital to acquire the 30% shareholding in rolling stock leasing company Porterbrook that is currently held by The Infrastructure Fund, Utilities Trust of Australia and the NatWest pension fund.
The transaction is expected to be completed in early October. It will be the first major investment outside Israel for Generation Capital; the company said the UK passenger rolling stock sector is 'one of the world's most developed and high-quality markets', and the transaction would be a significant milestone in its development of a strong and stable investment portfolio.
Dalmore's portfolio include stakes in Agility Trains West, which provides Hitachi trainsets to Great Western Railway, and Cross London Trains, which provides Siemens Mobility Class 700 EMUs for Thameslink services.
Commenting on the agreement on July 22, Porterbrook CEO Mary Grant said 'we are delighted to welcome Dalmore Capital and Generation Capital as new investors in Porterbrook. We look forward to their support and partnership in the years ahead as we continue to grow and innovate the business, in particular, developing sustainable technologies that help the UK rail sector meet its decarbonisation targets.'
Porterbrook's other shareholder are Alberta Investment Management Corp (30%), Allianz (30%) and EDF Invest (10%).