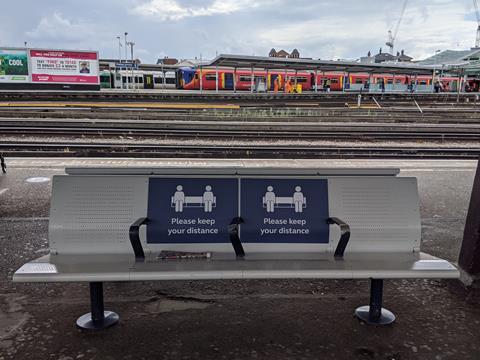 UK:·The government has announced the end of rail franchising, with Secretary of State for Transport Grant Shapps saying 'the model of privatisation adopted 25 years ago has seen significant rises in passenger numbers, but this pandemic has proven that it is no longer working'.
A 'simpler and more effective structure', is to 'take shape' over the coming months, although few details were announced.
'Our new deal for rail demands more for passengers. It will simplify people's journeys, ending the uncertainty and confusion about whether you are using the right ticket or the right train company', Shapps said on September 21. 'It will keep the best elements of the private sector, including competition and investment, that have helped to drive growth - but deliver strategic direction, leadership and accountability.'
Emergency Recovery Management Agreements
The first stage with immediate effect sees Emergency Recovery Management Agreements put in place with existing holders of Department for Transport passenger franchises. These ERMAs are due to run for six to 18 months, and replace the six-month Emergency Measures Agreements which were put in place in March to ensure continuity of operations when ridership collapsed as a result of the coronavirus pandemic.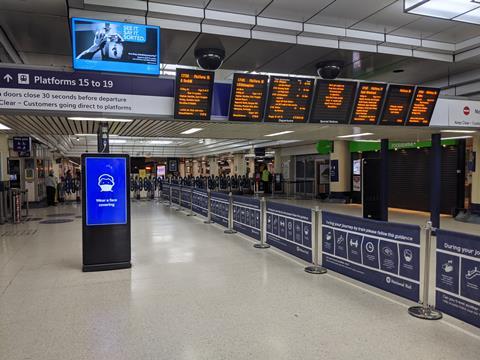 DfT will continue to waive TOCs' revenue, cost and contingent capital risk, and will pay a fixed management fee with the potential for an additional performance-based fee based on measures including punctuality, passenger satisfaction and financial performance. The overall fee potential is a maximum of 1·5% of the cost base of each franchise prior to the pandemic.
DfT said the fee potential was lower than under the EMAs, and more heavily weighted to performance delivery.
Each of the ERMAs requires that by mid-December 2020 the TOC agrees with DfT whether, and if so how much, parent company support or other payments would have been required to terminate the pre-existing franchise agreements had the pandemic not occurred.
The amounts will be based on the financial status of each franchise prior to the pandemic and DfT's assessment of their trajectory in the absence of the pandemic. Assessments will take account of the franchise agreement change mechanisms and certain other input from the TOCs.
Assuming the termination sums are agreed, any required payments would only fall due at the end of the ERMA term, at which point the pre-existing franchise contract would also terminate by agreement.
If the termination sum for a TOC cannot be agreed by mid-December then DfT has the right to terminate that ERMA early, with the TOC reverting to substantially all of the pre-existing franchise terms, from mid-January 2021. Assuming the termination sums are agreed, DfT intends to negotiate a new direct award contract under which the TOC would deliver services following the end of the ERMA.
An industry source expressed concern that this Treasury-led process might aim to extract as much revenue from the industry as possible, including parent company support and bonds.
'While there may not have been keys thrown back today, the future trajectory depends on DfT discussions around the finances', the source explained to Rail Business UK. 'The industry has signed up to the ERMAs on the basis of the DfT saying "trust us", and there's not a lot of confidence at the moment. These negotiations are going to be difficult; we've all got three months to try to resolve the financial details. Whether people are prepared to pay the price of switching back to franchise agreements and hand the keys back, it's a win-win situation for DfT. The best course of action was to sign the ERMAs and hope that DfT will act in a trustworthy manner. It's going to be a strong commercial discussion and it's got the potential to be painful.'
Future reforms
DfT said the ERMAs were intended as a transitional stage to enable an 'early start on key reforms', including requiring operators to co-ordinate better with each other and 'driving down the railways' excessive capital costs.' Significant taxpayer support would still be needed until passenger numbers recover, but it anticipated the reforms would provide 'substantial medium and longer-term savings for taxpayers.'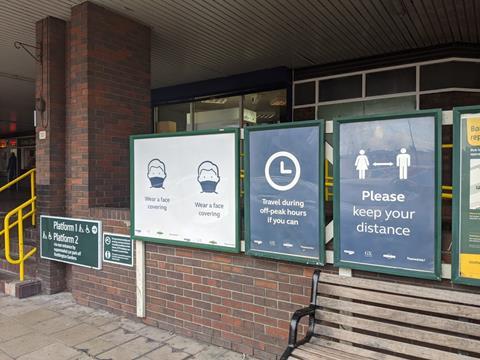 A white paper to be published 'when the course of the pandemic becomes clearer' will respond to the recommendations of the review of the structure of the rail industry which the government commissioned from Keith Williams in 2018.
Williams said ERMAs 'represent the end of the complicated franchising system, demand more from the expertise and skills of the private sector, and ensure passengers return to a more punctual and co-ordinated railway.'
Industry response
Responding to the government's announcement, Paul Plummer, Chief Executive of the Rail Delivery Group, said 'we welcome the ongoing support to keep trains running for passengers and the government's confirmation of an end to the franchise system, which we have long been calling for.'
Plummer said the future structure 'needs to harness the experience, innovation and investment private sector operators bring, with local train companies taking the decisions that affect their passengers. It should be overseen by a new guiding mind for the whole industry and underpinned by a simpler to use fares system.'
Anthony Smith, Chief Executive of independent watchdog Transport Focus, said 'we know that lockdown has radically changed people's travel patterns. Government and train companies must now also work together to offer what passengers are keen to see and provide tickets that fit the way we live and travel now such as flexible season tickets and better value for money fares across the board.'
Transport for the North will continue to jointly oversee TransPennine Express, as well as Northern which does not have an ERMA as it is run by DfT's Operator of Last Resort.
TfN Strategic Rail Director David Hoggarth said 'we have seen significant progress towards greater oversight in the north, both since the timetable crisis of 2018 and throughout the pandemic. Local decision-makers have helped shape operating decisions for the benefit of passengers and this needs to continue. These new transitional contracts will help us prepare for further reform as we work towards a more cohesive railway which can respond better to passenger needs as reflected in our submissions to the Williams Review.'
Owning groups respond
The ERMA for FirstGroup's West Coast Partnership contract runs to the end of March 2022, and those for its South Western Railway and TransPennine Express TOCs to the end of March 2021. There is the potential for TPE to be extended to September 2021, and all three also include options for further six months at the DfT's discretion.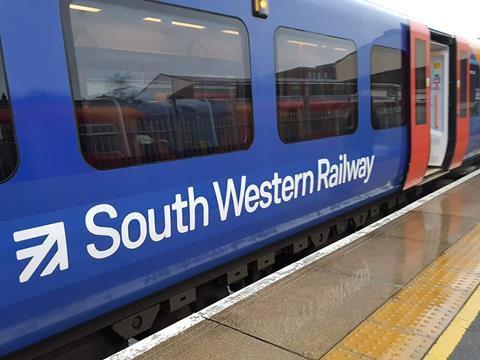 The date of the Great Western Railway direct award contract means that its EMA operates to a different timescale to those of the other TOCs, and it had already been extended to at least June 26 2021.
FirstGroup Chief Executive Matthew Gregory said the agreements 'reinforce our balance sheet position and provide a potential path for our rail business to move onto a new contractual footing over time, with a more appropriate balance of risk and reward for all parties.'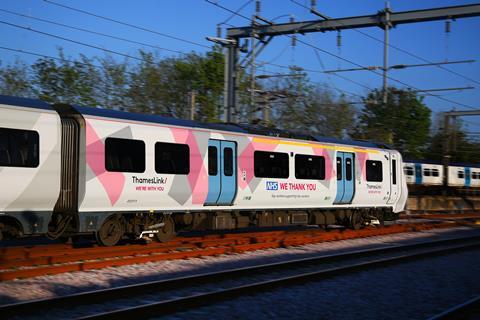 Go-Ahead and Keolis operator Govia Thameslink Railway will operate under an ERMA until the end of its contract term in September 2021, with the potential for a further extension. Go-Ahead said the management contract means that GTR is not exposed to changes in passenger demand or ancillary revenue such as car parking and retail commission.
The Southeastern franchise will continue operating under its EMA until October 2021, or March 2022 if extended.
Go-Ahead said 90% of its total group revenues were generated through contracts where there is no direct revenue risk.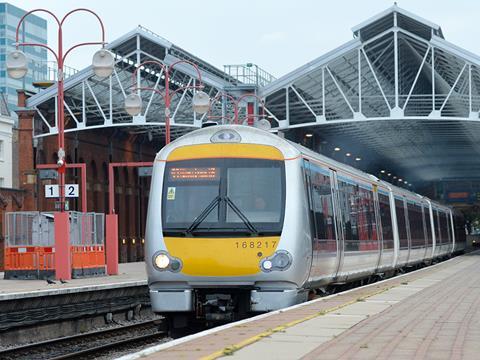 Chris Burchell, Managing Director of Arriva UK Trains, said 'now, more than ever, it is crucial that the railways are further reformed and modernised to meet the challenges faced long into the post-pandemic future'.
He belieevd that the ERMAs 'should be a stepping stone to a new way of running the railway with a more customer-focused model which empowers train operators to be agile and innovative, as well as driving greater investment and efficiencies for the taxpayer. A new public-private partnership is key to achieving this, one which fully leverages the private sector's record of attracting people to travel by rail and supports public finances.'
One senior industry source told Rail Business UK 'the ERMAs are complicated and overly prescriptive and over-specified agreements which stagnate any sort of development, because every move involves going through hoops of approval. If it was a case of DfT saying "we'll do what we're good at and you do what you're good at", that would be perfect – but at the moment it is "we're going to tell you everything" and that's not sustainable. Every decision we want to make has additional layers of specification and approval put on it.'
Politics
Chair of the House of Commons Transport Committee, Huw Merriman, said 'in the absence of any detailed reforms, today's announcement means we are simply replacing one set of interim contracts with another set of interim contracts. The government now needs to set down some detail about what it intends to do next. The Williams Rail Review, established in September 2018, was expected to publish its findings and recommendations in autumn 2019 with reform expected this year. The "wait for Williams" is delaying change.'
Merriman said 'the Secretary of State told our Committee in June he wanted to move to TfL-type contracts. The government's interim emergency contracts are similar to these in some ways, but what is missing is the independent contracting body Keith Williams has talked about. Without such a body, the DfT will not be able to drive performance and change.'
Labour's Shadow Rail Minister Tan Dhesi MP said 'we welcome the government admitting privatisation hasn't worked and bringing in greater public sector involvement in managing the railways', but called for full public ownership, saying the ERMAs 'paper over the cracks of a broken rail system'.
Dr Alison Moore, Chair of the London Assembly Transport Committee, said 'the complicated and fragmented rail franchise model was clearly not working for passengers', and called for devolution of London rail services to Transport for London.
Unions
The RMT trade union called on the government to 'cut out the middleman and bring all UK rail franchises into public ownership once and for all', arguing that a management contract model such as is used for London Overground services would mean 'profits and dividends will continue to flow out of UK railways into the pockets of train operating companies and shareholders.'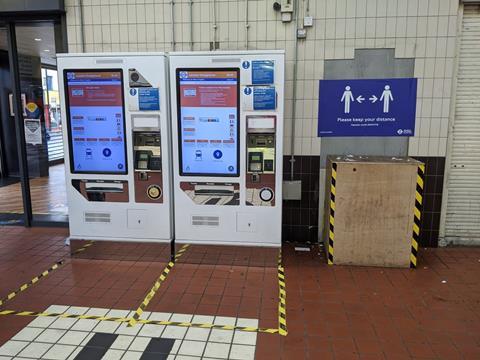 General Secretary Mick Cash said 'the government must now ditch its obsession with the free market and call to a halt any attempts to reanimate the corpse of rail privatisation.'
Also calling for nationalisation, Unite's national officer for rail Harish Patel said 'franchising has been broken beyond repair for years but the Covid-19 pandemic has finally forced the government to accept the inevitable.'
Drivers' union ASLEF said the ERMAs were 'a way of road testing what we understand will be the conclusions of the Williams Review', and not 'nationalisation by the back door'.
General Secretary Mick Whelan said 'we don't want cliff-edge changes during a pandemic. We want to make sure our members continue to get paid for doing their jobs. Public ownership of Britain's railway is a long-term strategic goal but, for now, during this coronavirus crisis, the extension of the EMAs is a pragmatic solution to the industry's problems.'
General Secretary of the TSSA union Manuel Cortes said 'the government is once again kicking into the long grass what to do with our railways and instead of grasping the nettle is opting for transitional measures which prop up the status quo. The system was broken well before coronavirus arrived, but the pandemic has completely exposed its many weaknesses.'